Thursday, 04 July 2013
by Admin
This month Booktopia are celebrating Romance for Australian Authors.  Each day they will feature an Aussie Romance Author on their blog. Today its Anne Gracie anwsering the ten questions.  There is a fantastic line-up of Australian romance authors, including plenty of other rural-set fiction authors like me across the month so stay tuned. You can read my answers to those questions on the 7th July (Sunday). Now there are prizes for the Author and the Reader this month too. The author with the most sales in July will win a review on Booktopia's blog and a pair of diamond earrings from ICE! So if you were thinking of buying one of my books, or getting a few for your bookclub in the next few months, nows the time to do it. Here are the links: The Family Farm 17% off Heart of Gold 17% 0ff The Road Home 17% 0ff The Sunburnt Country 33% off Your chance to WIN! Any order for an Aussie Romance
Tagged under:
Anne Gracie
,
ARRA
,
Australian Romance Author
,
Australian Romance Month
,
Barbara Hannay
,
booktopia
,
Bronwyn Parry
,
Cathryn Hein
,
Dowerin Field Days
,
fiona palmer
,
Heart of Gold
,
Helene Young
,
Jenn J McLeod
,
Jennifer Scoullar
,
Loretta Hill
,
Mandy Magro
,
Margareta Osborn
,
Newdegate Field Days
,
Nicole Alexander
,
Rachael Johns
,
Rachael Treasure
,
The Family Farm
,
The Road Home
,
The Sunburnt Country
Tuesday, 11 September 2012
by Admin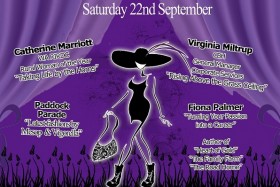 I'm excited to have fourth generation grazier and bestselling author Nicole Alexander here today to share her inspiration. Nicole's new book, Absolution Creek is out now, and a fine addition to her growing colletion of rural books. When you read Nicole's section below you can see why her books are written so beautifully and just how easily she takes us into her world visually. Thanks for stopping by Nicole! Inspiration Many things inspire me through the course of a day; a flock of birds winding their way to a waterhole at sunset, clouds drifting against a duck-egg blue sky and the caress of the wind on my skin. Although as a grazier I'm particularly aware of the elements and the landscape around me, there is something about spring that makes me both joyous and curious about life in all its many forms. Spring is about renewal and birth, and to an extent, determination. I imagine the myriad plants which
Monday, 12 September 2011
by Admin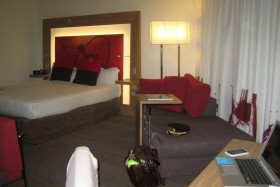 I don't know about you guys, but I love getting glimpses into writers lives. It's one of the reasons I love reading the acknowledgements in the books I love.  So this is what inspired the next few blogs on 'writing spaces'.  I have asked a few of my writing friends for a snap shot into their lives and of the special place where our characters are born and our stories are made. My first author is Nicole Alexander, writer of The Bark Cutters and A Changing Land. She is not just a writer but a fourth generation grazier working on her family property which is located 110 km north west of Moree and 100 km west of Goondiwindi near the NSW QLD border.   Nicole: "As I'm easily distracted I make sure I can't look directly out a window, hence my corner position. Having said that when the floods were on in January I did keep my eyes glued
Recent Post
February 2nd Hi Fiona, I can't believe it's Feb...

I've been a little quiet lately, but ther...

It was an Author Talk tour of epic propo...