Thursday, 01 November 2012
by Admin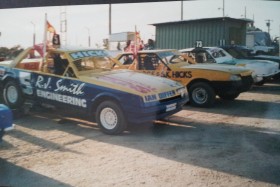 Because my new book has a small section of speedway in it, I thought I'd go into detail on my seven years of racing. Don't stress, it won't be long winded for those who don't like cars. I just have a collection of old photo's to help share my journey . It will be painless, I promise. My family had always been into racing, from my dad, my grandparents, to aunty's and uncles. My Grandad was a mechanic and my dad followed suit.  My racing career started at the age of 16. I was driving a go-kart my dad built from the age of 3 and drove various buggies and cars the moment I could, (or sometimes couldn't) reach the pedals. This was the norm for me and my cousins. So by 16 we were all very able with a car. You can start racing speedway in Juniors from as young as ten, but it was something
Saturday, 27 March 2010
by Admin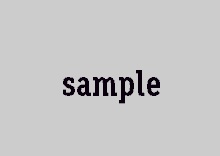 I loved growing up and spending time in my dad's shed as he worked fixing trucks, utes, and build things (when I wasn't running from the noise of the drop saw!).  Here are my kids checking out how their Pop is going building his new speedway car.  His old yellow one he's hoping to sell eventually and the white one he's been busy building.  He's a clever man my dad, he's doing all the bar work himself and getting it ready for my uncle to give it a new paint job. And you can tell Blake has got the same revhead gene, look at the smile on his face as Pop lets him take it for a test drive. I was in a go kart at the age of three and loved getting behind the wheel and my daughter is a good driver, but dosn't have the love of cars like Blake does. And the last pic is of Homer,
Tuesday, 02 March 2010
by Admin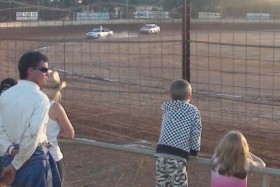 For those of you who have never seen speedway here is a clip for you.  This is the start of the final, 20 cars doing 40 laps at Narrogin Speedway Club. The orange car out the front is Kye Blight who is the state number one already and is one of the local lads (and only 17). A very good driver and although he ended up sitting out most of the final he's got plenty more chances to get the number 1 spot, and I don't doubt that he will. I took the kids, who absolutely loved watching the cars race.  I enjoyed catching up with blokes I used to race against and watching them race in the national title.  Yes, it makes me want to go out and buy a car and start racing again,  but it is an expensive sport…and I lack funds.  The production division is the division I raced in, just about the
Recent Post
February 2nd Hi Fiona, I can't believe it's Feb...

I've been a little quiet lately, but ther...

It was an Author Talk tour of epic propo...