Tuesday, 03 February 2015
by Admin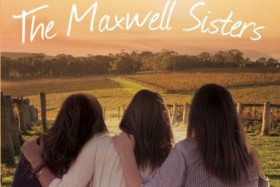 February 2nd Hi Fiona, I can't believe it's February already. The kids are back at school and I can breathe again. The January school holidays were very hectic, also due to the fact that my new book, "The Maxwell Sisters" just came out. I'm really excited about this story. This book is as much about family as it is about falling in love. The novel centres around three estranged sisters, Phoebe, Tash and Eve. The eldest Tash, is on the brink of divorce, the middle sister Eve, is single and heart broken and the youngest Phoebe, appears to be in the happiest part of her life. She's engaged to be married to the man of her dreams. The story begins when she decides to get married at their childhood home, Tawny Brooks Winery, situated in the heart of the Margaret River Wine region – one of my favourite places on earth. Up until this point,
Recent Post
February 2nd Hi Fiona, I can't believe it's Feb...

I've been a little quiet lately, but ther...

It was an Author Talk tour of epic propo...