I have another wonderful lady answering my blog questions today, Jenn J McLeod! I met Jenn through the RWA Conferences and so it's been amazing to see her grow and succeed with her novels. (In April her second book Simmering Season was released.) Now lets find out a bit more about Jenn….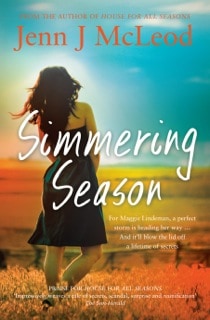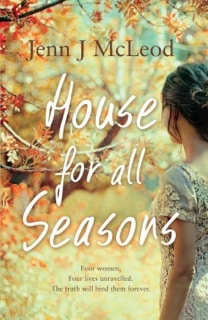 If you could be an animal, what would you be?
Dog Dog Dog Dog Dog. But only if I am MY dog. No surprise that my novels have lots of dogs in them.
Do your friends or enemies ever find themselves in your books?
Hmm, hmm, hmm, hmmmmm, dah, dah, dah. Oh, sorry, Fee, what was the question?
If you were not a writer, what would you be?
Beyoncé!
What drives you insane about the writing process?
Nothing. I love every aspect about the writing process. If you didn't love this biz – all its fussiness and facets – you wouldn't be a writer.
Are you a planner or spontaneity person?
I like to think I am spontaneous, but I need to work out how to answer that question.
The last three books you read?
Voodoo Dawn – a short story by Greg Barron. (Action-packed pages that will give readers a taste of his work.)
Fairway to Heaven – by Lily Malone. (A surprise package – good surprise.)
Season of Shadow and Light (my 3rd book. I am editing so that accounts for four read throughs – so far!)
What movie have you recently watched or one you are looking forward to?
Le Miserable. Hugh Jackman. Say no more. (Hmm, that Hugh is good.)
Where would you love to go for a holiday, and what would you do?
I am selling up to down size and joining the grey nomads. I figured I write about small towns so I might as well get out there and experience some.
Your favourite treat/lollie?
Twisties. When I found out House for all Seasons came in at #5 in the Top Selling Debut novel list for 2013, I broke out big time Yep, you guessed it – both cheese AND chicken flavoured! Only Kathryn Ledson (author friend) told me recently Twisties contain plantation-destroying palm oil. Bummer! Need to find a new celebratory snack now. Dark chocolate is mine. 🙂
Do you have a feel good book or movie that you go back to watch/read over and over?
The Holiday. Jude Law drunk. Say no more.
If your book became a movie, who would have the leading roles?
Dan is very much a broody Matthew Le Nevez (Patrick from Offspring). Maggie is a quiet but very natural Rose Byrne, and Fiona (in looks only – not in nature) would be Jessica Marais (Packed to the Rafters)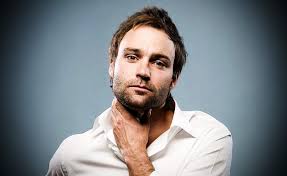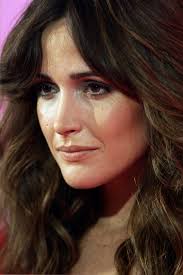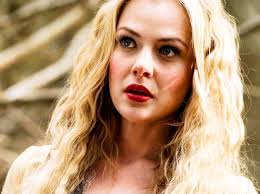 Describe your book in 5 words.
Are you serious? Simmering Season is 140,000 words long! Can I cheat and link to my book trailer? J (Actually, you will find the trailer on the same page as the song – above)
What is your favourite scene in this book?
In a rather gorgeous blog by Rowena Holloway (readers of House for all Seasons might enjoy this take) my characters are described as "wry-humoured inhabitants" and chapter three of Simmering Season is perhaps a good example of that. Chapter three also sets the scene for the trouble to come as the town of Calingarry Crossing prepares for a school reunion. You can read Chapter 3 here.
You can read chapter three, watch the trailer and listen to the song here. BUT … **SPOILER ALERT** if you haven't yet read Simmering Season.
What question do you get asked a lot?
Because both my books are set in the fictional town of Calingarry Crossing, I am often asked if the books should be read in order. I think Monique of Write Note Reviews answers that best.
"Simmering Season can be read as a standalone novel, but reading House for all Seasons will make you understand some of Fiona's behaviour better (her mother was one of four narrators in House). For me, there was also a sense of familiarity as I read, a sense of returning "home", because some of the characters in House make an appearance and I was able to see what happened to some (not all) of them."
CLICK HERE to: Read a chapter, watch the book trailer, hear the song, read the reviews.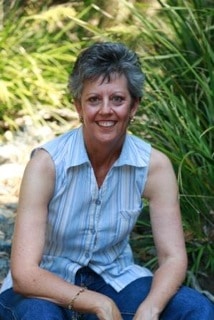 Jenn J McLeod – #CountryPubDweller
Come home to the country – to small towns keeping BIG secrets.
Simmering Season
When a school reunion brings home
more than memories…
A devoted mother, sole breadwinner, and now local publican, Maggie Lindeman is back in Calingarry Crossing with her teenage son to sell the family pub, hoping to turn their lives and finances around. The trouble is, the girl people once called Magpie is so busy protecting everyone else she has no idea the perfect storm is heading her way, until her past and present converge with the unexpected to blow the lid off a lifetime of secrets.