Thursday, 04 July 2013
by Admin
This month Booktopia are celebrating Romance for Australian Authors.  Each day they will feature an Aussie Romance Author on their blog. Today its Anne Gracie anwsering the ten questions.  There is a fantastic line-up of Australian romance authors, including plenty of other rural-set fiction authors like me across the month so stay tuned. You can read my answers to those questions on the 7th July (Sunday). Now there are prizes for the Author and the Reader this month too. The author with the most sales in July will win a review on Booktopia's blog and a pair of diamond earrings from ICE! So if you were thinking of buying one of my books, or getting a few for your bookclub in the next few months, nows the time to do it. Here are the links: The Family Farm 17% off Heart of Gold 17% 0ff The Road Home 17% 0ff The Sunburnt Country 33% off Your chance to WIN! Any order for an Aussie Romance
Tagged under:
Anne Gracie
,
ARRA
,
Australian Romance Author
,
Australian Romance Month
,
Barbara Hannay
,
booktopia
,
Bronwyn Parry
,
Cathryn Hein
,
Dowerin Field Days
,
fiona palmer
,
Heart of Gold
,
Helene Young
,
Jenn J McLeod
,
Jennifer Scoullar
,
Loretta Hill
,
Mandy Magro
,
Margareta Osborn
,
Newdegate Field Days
,
Nicole Alexander
,
Rachael Johns
,
Rachael Treasure
,
The Family Farm
,
The Road Home
,
The Sunburnt Country
Thursday, 23 August 2012
by Admin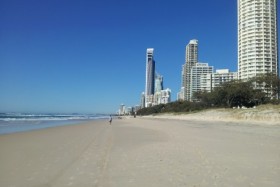 I should have called this blog 'Name dropping' because I will be doing a lot of it. But it's hard not to when I spent the whole RWA conference going 'OMG thats so and so' and running around getting books signed by these authors. Lets start at the beginning. We flew over to the Gold Coast with my family for a few fun filled days before the conference. Yes, we went to Wet'n'Wild and we went on the 'wanted to scream my head off but was too scared' ride first. Had the best day with the kids up and down the rides all day. (Gave my legs & butt a fab workout!)  Perfect weather, hardly anyone around and no mobile phones AKA no work! Bliss. We also went to Seaworld and spent a day walking around Surfers Paradise. Hubby had the kids entertained while I was at the conference. I think they spent every moment
Monday, 30 July 2012
by Admin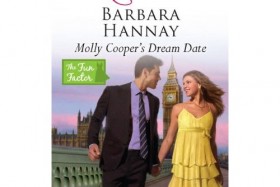 Now I'm excited to have Penguin author Barbara Hannay with her new rural book Zoe's Muster as my guest blogger today. But Barbara is no first time author. She is an award-winning, bestselling author of forty novels published in twenty-six languages worldwide. I'm very excited to have an internationally bestselling author here today, so let's find out a bit more about Barbara.     Barbara, could you please share with us how you begun your writing journey. Thanks Fiona… I've actually been writing for as long as I can remember. Even before I learned to write, I used to make "movies" for my sisters by drawing scenes on pieces of paper that I passed through the slats of orange boxes – a frustrating process, but I persevered. I think perseverance is one of my strengths. Many years later, I was busy teaching and raising four children, when I discovered Mills and Boon, and I knew I had to
Recent Post
February 2nd Hi Fiona, I can't believe it's Feb...

I've been a little quiet lately, but ther...

It was an Author Talk tour of epic propo...