Now I'm excited to have Penguin author Barbara Hannay with her new rural book Zoe's Muster as my guest blogger today. But Barbara is no first time author. She is an award-winning, bestselling author of forty novels published in twenty-six languages worldwide. I'm very excited to have an internationally bestselling author here today, so let's find out a bit more about Barbara.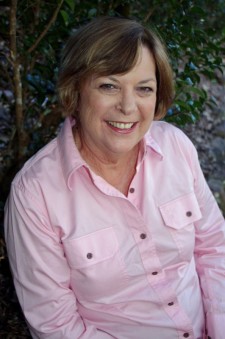 Barbara, could you please share with us how you begun your writing journey.
Thanks Fiona… I've actually been writing for as long as I can remember. Even before I learned to write, I used to make "movies" for my sisters by drawing scenes on pieces of paper that I passed through the slats of orange boxes – a frustrating process, but I persevered.
I think perseverance is one of my strengths. Many years later, I was busy teaching and raising four children, when I discovered Mills and Boon, and I knew I had to write a romance of my own. But it took four years of trial and error and four rejections before I received the magic phone call from an editor inLondon.
What made you decide to write a single title and how did you get it sold to Penguin?
I was actually incredibly lucky – a Penguin editor approached me, explaining that her company was expanding their commercial women's fiction and would I like to submit? My mother has been asking me for years if I'm ever going to write a "real book" and this seemed to be my chance.
I wrote a partial, which met with Penguin's approval and I went to contract. It's been a bit of a whirlwind, but fabulous fun!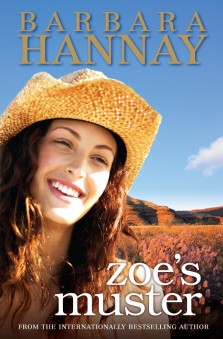 Please tell us about your new release Zoe's Muster.
I honestly didn't know that rural romance was such a big deal when I started out on this story, but I've set the majority of my M&B romances on cattle stations and I love to write these stories, so it felt like a natural choice.
In Zoe's Muster, Zoe is a city girl who goes to the bush to meet her biological father. Her subsequent romance on the muster with Mac McKinnon was a lot of fun to write, but, I've also told Zoe's mother's story (how the father mix-up occurred and the consequences) and I've looked at the impact on Virginia, who's married to Zoe's natural father.
I loved the opportunity to write about three very different women who were all greatly affected by one significant event. I think it's a story about the search for identity and finding your place in the world.
With so many books, do you have a favourite?
Well, I'm rather fond of Zoe and Mac's story. And I put all my energy into every book I write, so it's a bit like asking who my favourite child is. J But I do have a soft spot for Molly Cooper's Dream Date which was a finalist in this year's ARRA awards and is also a finalist in the R*BY awards. Molly was a lot of fun to write, and her story is told mostly in emails.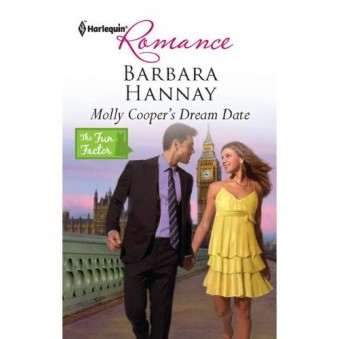 What did you want to be when you were younger? Was writing on that list?
Sort of. When I was very young, I wanted to be a waitress and wear an apron and write down orders on a little pad. J
In high school I wanted to be a journalist, but my father said it wasn't a suitable job for a girl (we're talking the 60s here) so I married a journalist and became an English teacher instead.
What is next? Is there a follow on in progress after Zoe's Muster?
Yes, I'm currently working on a sequel where two secondary characters from Zoe's Muster get their chance to be in limelight.
Oh, how exciting, I look forward to the sequel. I loved Zoe's Muster, and I'd love to meet Mac!
Thanks Barbara for joining us today. I look forward to meeting you in person at the RWA Conference Rural Panel!
Thanks Fiona. I'm honoured to be joining the rural romance authors and I'm looking forward to meeting you all and to meeting new readers.