I'm very excited to bring Margareta Osborn to my blog as my guest author. (Along with Fleur, Margareta and I are apart of our Rural Writers Rock campaign.) I have been waiting for Bella's Run to be out long before it was contracted. So finally, the day is here, and it's very exciting. I met Margareta in person last year at the RWA Conference. We kind of clung together in the sea of wonderful authors and got to know each other a little better. You couldn't find a more genuine, down to earth, lovely lady!!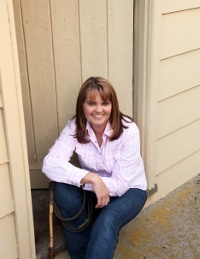 For those who haven't heard about you and your book (and they really should) please tell us about Bella's Run?
Bella Vermaelon and her best friend Patty are two fun-loving country girls bonded in a sisterhood no blood tie could ever beat.
Now they are coming to the end of a road trip which has taken them from their family farms in the rugged Victorian high country to the red dust of the Queensland outback. For almost a year they have mustered on cattle stations, cooked for weary stockmen, played hard at rodeos and danced through life like a pair of wild tumbleweeds.
And with the arrival of Patty's brother Will and Bella's cousin Macca, it seems love is on the horizon too …
Then a devastating tragedy strikes, and Bella's world is changed for ever.
So she runs – from the only life she has ever known. But can she really turn her back on the man she loves? Or on the land that runs deep in her blood?
Both funny and heart-wrenching, Bella's Run is a rip-roaring debut brimming with the colour and vitality of life on the land
This is your debut book, how long was your journey to this moment?
I started writing Bella's Run when my youngest daughter went to kinder. I'd just finished some study (in land management) and thought, what am I going to do now?
I've always wanted to write a novel (like a lot of people), particularly a rural novel as my love affair with this genre, started when I was ten and read the Billabong series by Mary Grant Bruce. I decided that finally I now had the time and space to give it a go. Two and a half years later, and after completing both the regular and advanced Year of the Novel with the Victorian Writers Centre (a six hour round trip once every two months for two years), I was contracted with Random House for two rural sagas.
Lets get into the nitty gritty. Where do you call home and do you have a menagerie of animals? (And I don't mean your kids lol)
The stunning Macalister Valley of Gippsland is where I call home. We are very blessed here. I see the magnificent vista of the Great Dividing Range every day. Twenty minutes one way and I am in the heart of the mountains, twenty minutes the other and I'm sitting on the beach. We can play in snow in the winter and water-ski all summer. East Gippsland is paradise.
Menagerie consists of one little dog called Lucy who is a Papillon Jack Russell Cross mutt with satellite dishes for ears. We had a cat but he went to heaven per courtesy of a truck L And then there's the cows; my lovely cattle that I buy in at eight months old and sell at around 18 months. You can't get too attached to them, as they come and go regularly. But in saying that, we do have a pet cow called Lulu (as in Loopy Lulu) who the kids hand-reared. We couldn't bear to part with her.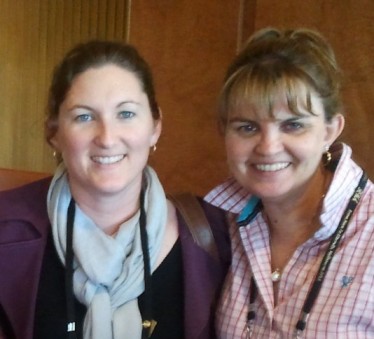 What is something that you are really looking forward to this year, besides the release of Bella's Run?
For the last couple of years we have done 'a big trip' with friends. We pack up the LandCruiser to within an inch of its life and along with the kids, take off into some of the wildest and remote areas we can find. I also do research for my novels while we are away. This year we plan to be gone for one whole month (a luxury!) and are heading in a roundabout fashion (we stick to unmade roads), to Ayers Rock and home via the Simpson Desert.
It's quite funny. When we pull up to camp for the night, nine children under the age of eight bolt in all directions from three vehicles. Needless to say they finish the trip looking a tad feral and the parents a bit more so.
What were you like as a teenager? What did you envisage for your life at that age?
I was fairly quiet, into my horses, sport and books. My career choices swung like a pendulum from becoming a rural and remote nurse, a national park ranger or working in agriculture – becoming a farmer. So I fluffed around a bit, did a few other things, but natural resource management and agriculture won out in the end.
What has been the most scariest thing you've done and the most exciting?
Scary: Jumping out of a perfectly good plane at 8000 feet expecting a piece of silk to get me safely to the ground.
Exciting: Getting my heavy duty truck license in an 18 speed split shift Western Star Prime Mover. The power of a 550hp motor and the sound of those air brakes were awesome.
I know you are a busy writer and mum, but when you get time to read, what books do you enjoy diving into?
Anything and everything. I'll happily shift from Geraldine Brooks and Kate Grenville to Sophie Kinsella and Joy Dettman, and then throw in a Lee Child, Matt Reilly or Diana Gabaldon, just because I can. I find an eclectic mix helps me write better. One of my former tutors, acclaimed literary writer Andrea Goldsmith, says to be a good writer you must read more than you write. I'm happy to agree with that. I love reading.
Now, I know you have a second book on its way. Please can you share a bit about that one too?
I have just finished my second novel for Random House, Australia. The story centers on Leila, a farmer in the Narree valley who is charged with the responsibility of running 'Montmorency Downs', a property that has been in her family for 150 years. Her life is sent into disarray when she finds herself dealing with an irascible relative, a sexy wild dog trapper and a desperate-for-attention child.
The novel is set along the dog fence of western NSW and in the mountains and valleys of East Gippsland, the same area featured in Bella's Run. I love this new book. Like Bella's Run, it has the love for the land flowing through, whilst I hope, portraying a gutsy, funny and heart-wrenching story.
Thanks for that sneak peak at the next book, Margareta. It sounds fabulous and we will be lining up for that one too! Thanks for stopping by, and if you haven't already, I suggest you hunt down Bella's Run. I have my signed copy on its way in the mail and for this reason I refuse to start another book as I know it will be tossed aside on the arrival of Bella. xx