Wednesday, 30 April 2014
by Admin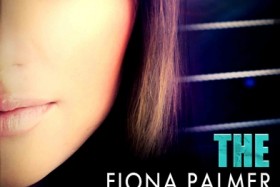 Finally it's here, the 1st May. Release Day! The Recruit has been fun to write and it's been my own enjoyable escape. I love writing about Jaz, and wish I could be her. I hope readers try my new path, slightly different from a rural romance but none the less I'm sure you can still pick my voice/writing style.  (I'm still writitng Rural books too!! Don't worry.) The Recruit is only in ebook form but I dream it will make print one day soon. 🙂 iTunes  Booktopia I made a trailer for it the other day also. 🙂 Hope you like it. From one of Australia's Queens of Romance comes the debut in a brand new YA series about secrets, strengths, and what lies beneath the surface. Jasmine Thomas may not be completely normal, but she's a pretty typical seventeen-year-old girl. She hates the rich mean kids, loves her best friends,
Recent Post
February 2nd Hi Fiona, I can't believe it's Feb...

I've been a little quiet lately, but ther...

It was an Author Talk tour of epic propo...