I've been a little quiet lately, but there is a good reason for that. Harvest. Now last year I spent harvest writing The Sunnyvale Girls and by the time I came up for air I had one ride in the truck with dad and then harvest was finished. A very weird feeling I must say….felt like I'd missed a whole chunck of life.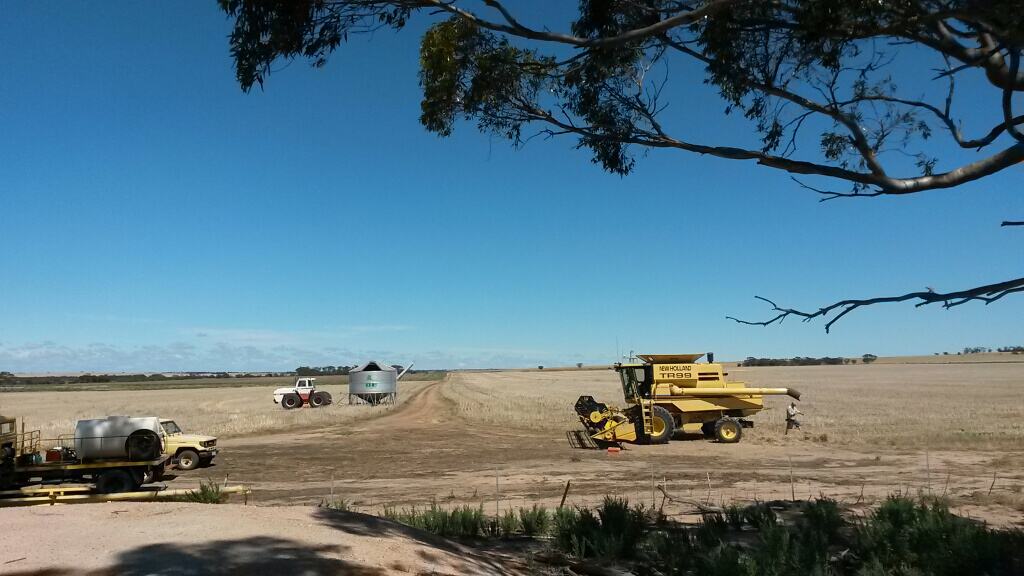 But not this year, this year some friends asked if I would drive their second header. I jumped at the chance as they were happy for me to work between school hours. Perfect.
It probably wasn't meant to last long but due to weather, good yield and breakdowns we are still harvesting. Not that I'm complaining as I'm loving it. I have a beautiful big yellow New Holland header called Holly and we have been carving up the paddocks, collecting canola, barley and wheat. Going to work each day is a joy.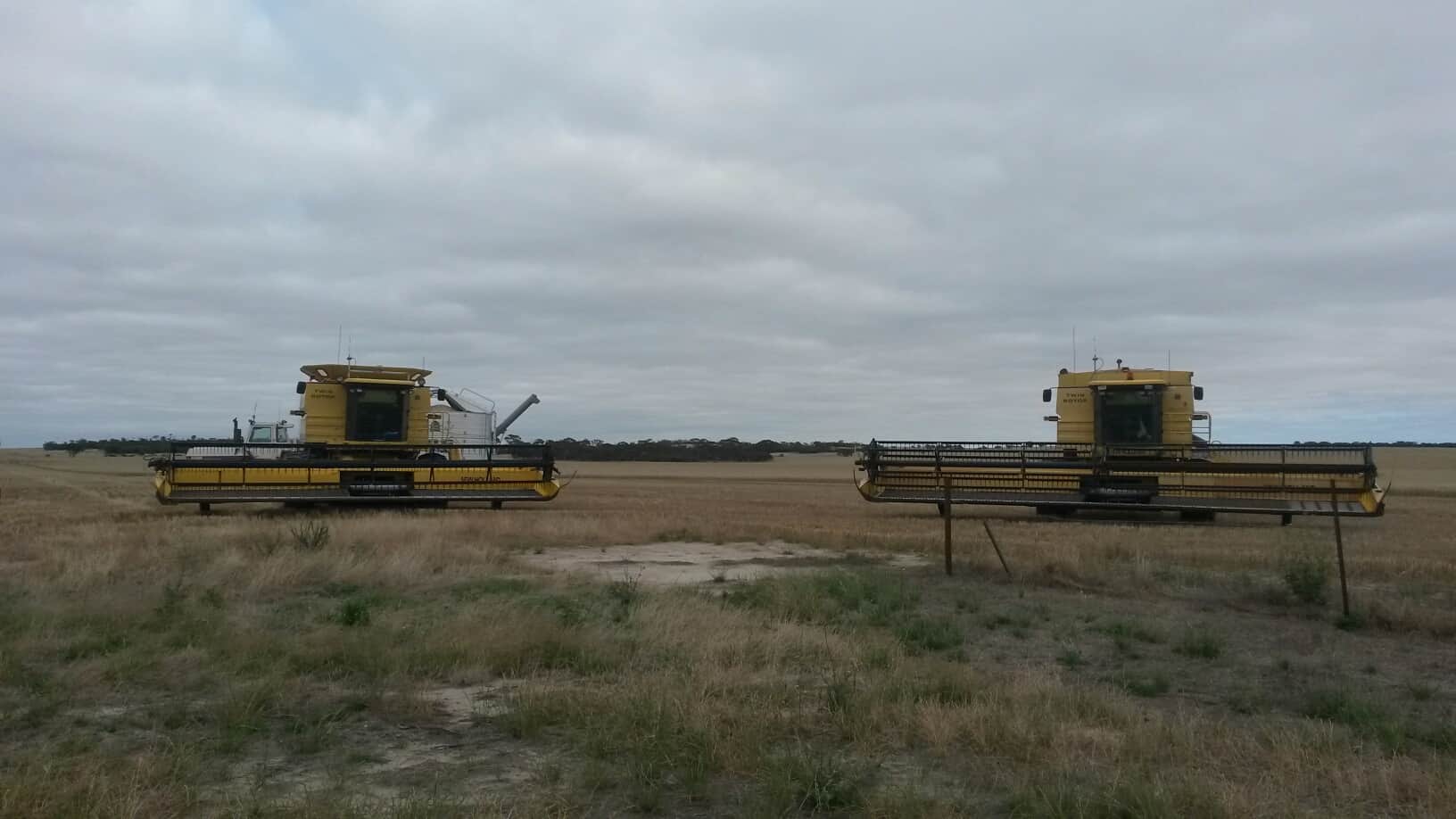 Then Holly broke down, so I jumped on the other TR99 called Amber who has a bigger comb (on the right). Holly is on the left, she has the hungry boards so she can hold lots more grain. (we are a match made in heaven, I like to eat as much as I can too!!) I've also had a crash course on how to use the auto steer which makes life a little easier and I have to admit I love the nice straight lines in the paddock.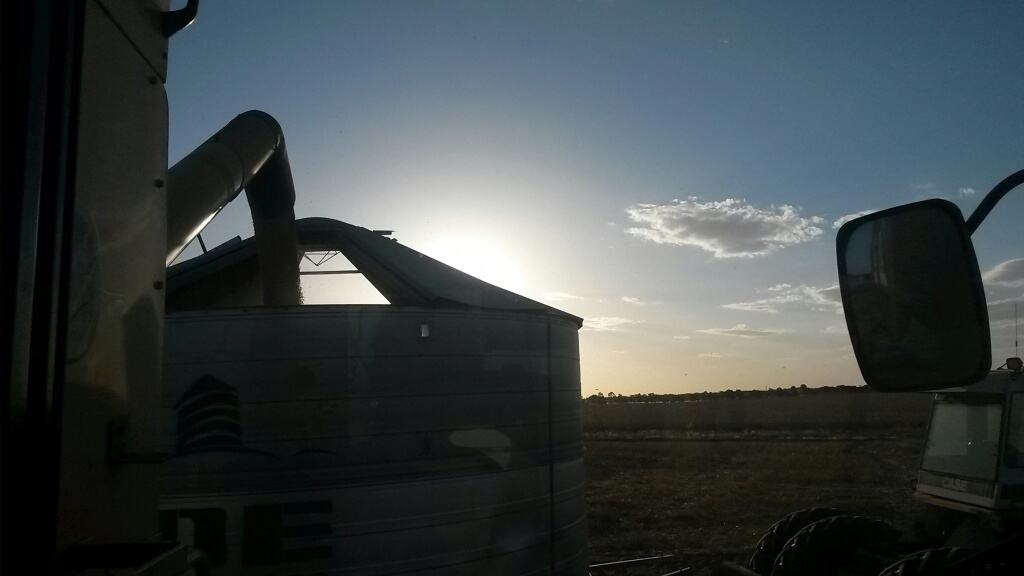 So all this farm work is creating great bits for furture stories. I'm sure Amber and Holly will have to make an appearance in my next books at some stage.
My last day on the header will probably be Wednesday, just before Christmas. It will be a sad day. But I'll be back. Sounds like I may have a seeding job too and other 'farm' jobs. 🙂 Bring it on, I say. 🙂
On Saturday we had our big community christmas tree, which our new thing this year was these elves. After getting home from header driving I would spend a bit of time painting these three elves which Lea and I made up for the kids. Here are my special two doing their best elf impressions.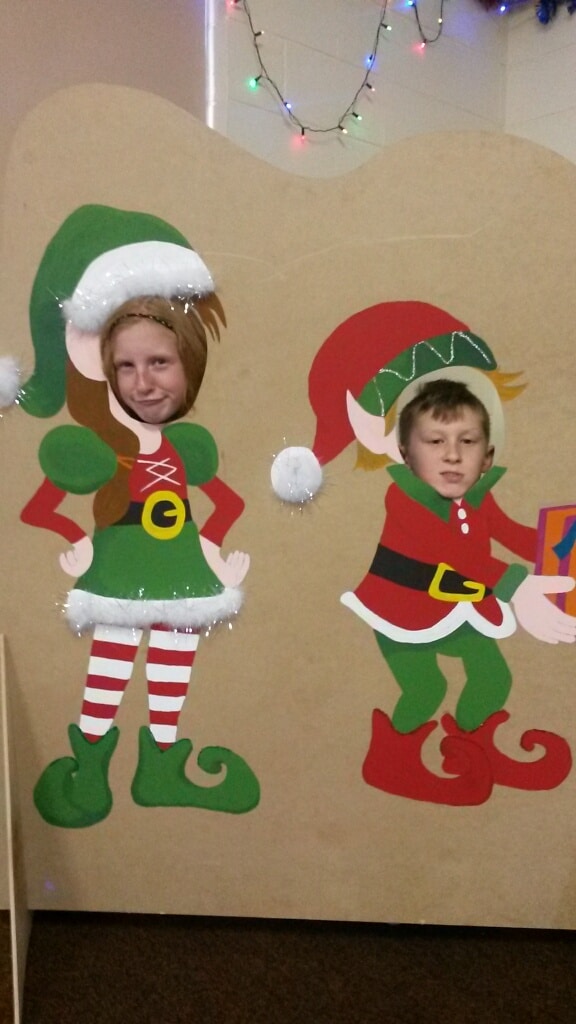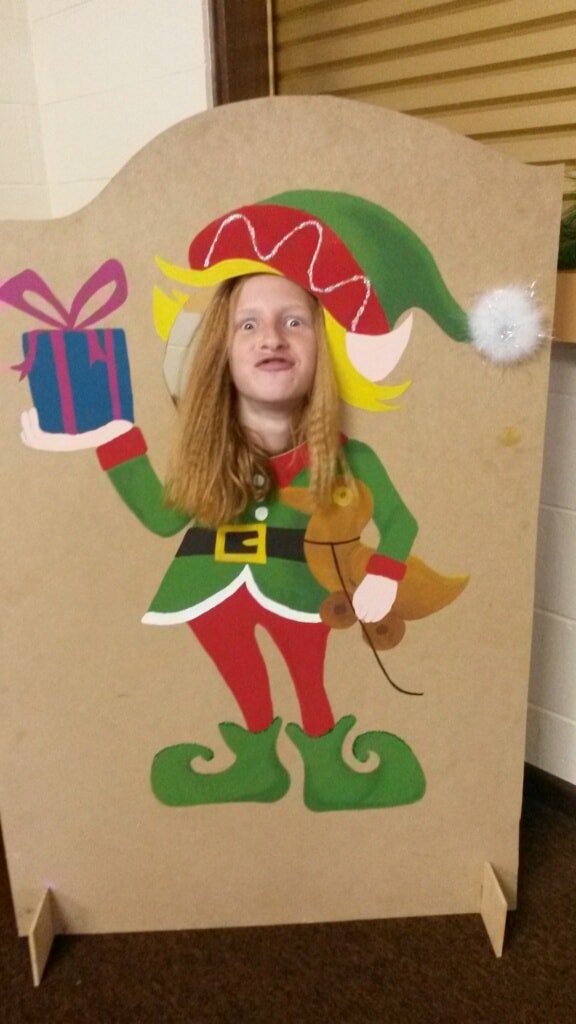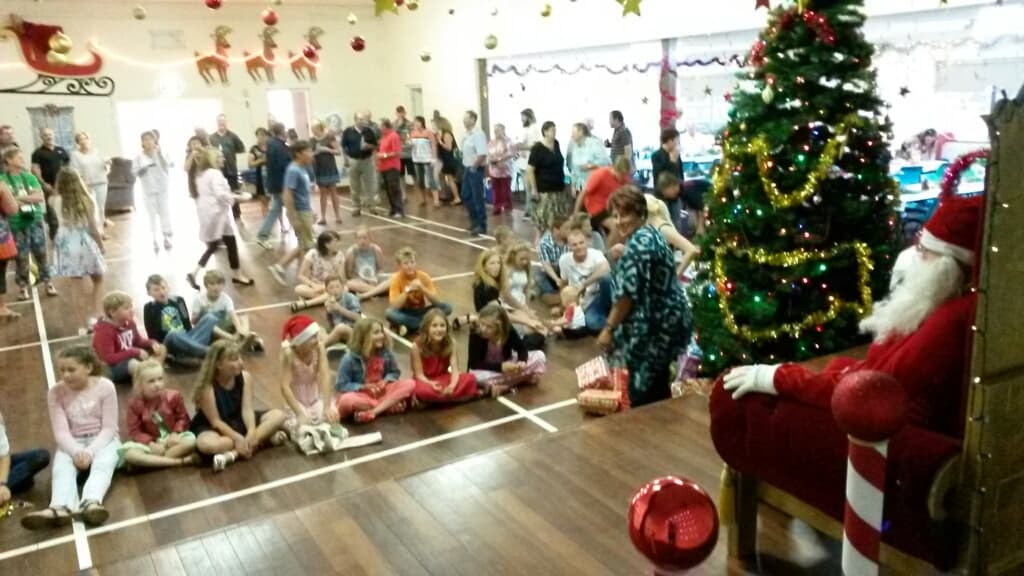 The Tree was another great night, happy kids. Big thanks to all the helpers who came to clean the Hall. It only gets used once a year so there was so much dust, spiders and dead bobtails to clean up. Great to see the kids mopping floors and cleaning windows too. I should have taken a before and after shot. 🙂
I hope you all have a fantastic Christmas and all the best for a wonderful 2015!!! I'll be spending Jan and Feb frantically trying to finish The Saddler Boys as my publisher will be waiting for it….I may need an extension!! :/
Thanks for all your support in 2014! xx