Sunday, 06 May 2012
by Admin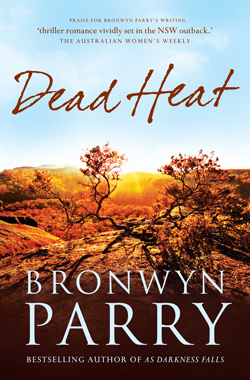 I've been wanting to read and review a book for Australian Women Writers challenge for a while now, but everything I've read has been in my own genre or not relevant. So when I finally had time to pick up Bronwyn Parry's new book Dead Heat, and finished it in record time (due to the fact I couldn't put it down), I realised it was one that fitted perfectly for AWW challenge. A big fan of Bron's earlier books As Darkness Falls and Dark Country, I knew I would enjoy her third. I've had the great pleasure of meeting Bron, who is lovely and generous. I was delighted to know that after recovering from brain surgery she was back into writing and so it's wonderful to see Dead Heat on the shelves. Good on you, Bron! I couldn't put this book down. I loved Jo. Such a strong woman,
Recent Post
February 2nd Hi Fiona, I can't believe it's Feb...

I've been a little quiet lately, but ther...

It was an Author Talk tour of epic propo...