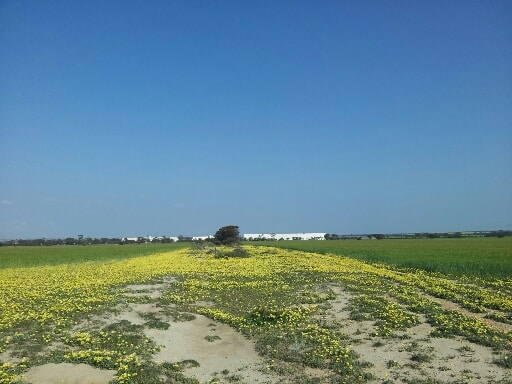 I just had to go for a walk this morning. Such a gorgeous day. Could hear the bee's and flies buzzing and the ants were all out and busy. It was a perfect way to start the day and Sally my dog was really happy for the walk. (come on mum, hurry up!)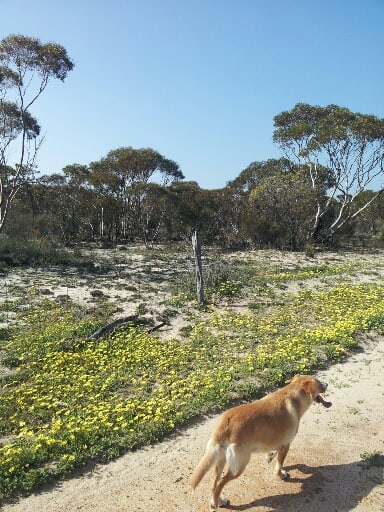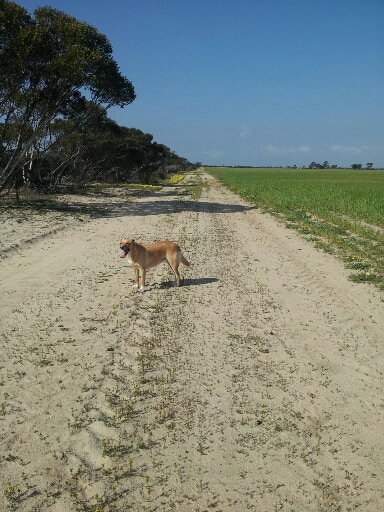 The crops are looking great around our area which is wonderful to finally see. We all have our fingers crossed for the season to end well. You don't count your chickens until the grain is in the bin!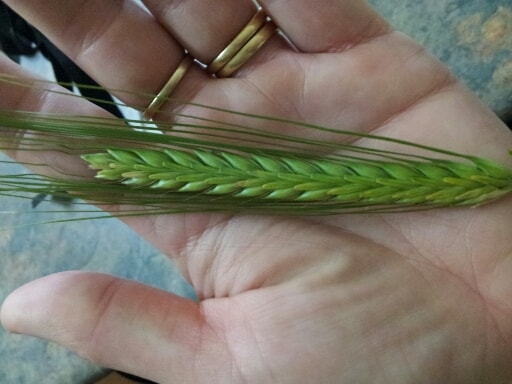 Nearly 14 rows on this head, but no grain yet. Hopefully when the grains begin to grow the frosts stay away.
I just had to stand in this crop and see how tall it was. I was being careful to stand in the rows so I didn't crush any. 🙂 Call me a crop Gnome!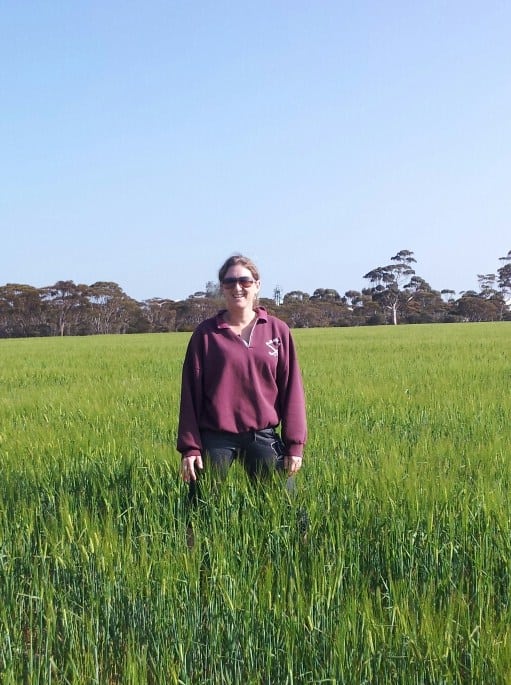 Being away at Dowerin for nearly four days was great fun but very tiring, so it's great to be back home and back into a routine. Here's a picture of us at Dowerin (which the lovely Rach Johns took). My mum is in the right spot to look like she's on the banner in the background. lol love it. We had a very busy two days, a couple of sleepless nights but overall another fantastic time. It was great to be able to sell people the new book. So many would come up and go 'oh, i've got them all'. I had great delight in pointing out The Outback Heart and then watching the excitement as they realised it was the new one. Thank you all for stopping by and I hope you are enjoying the books you got. 🙂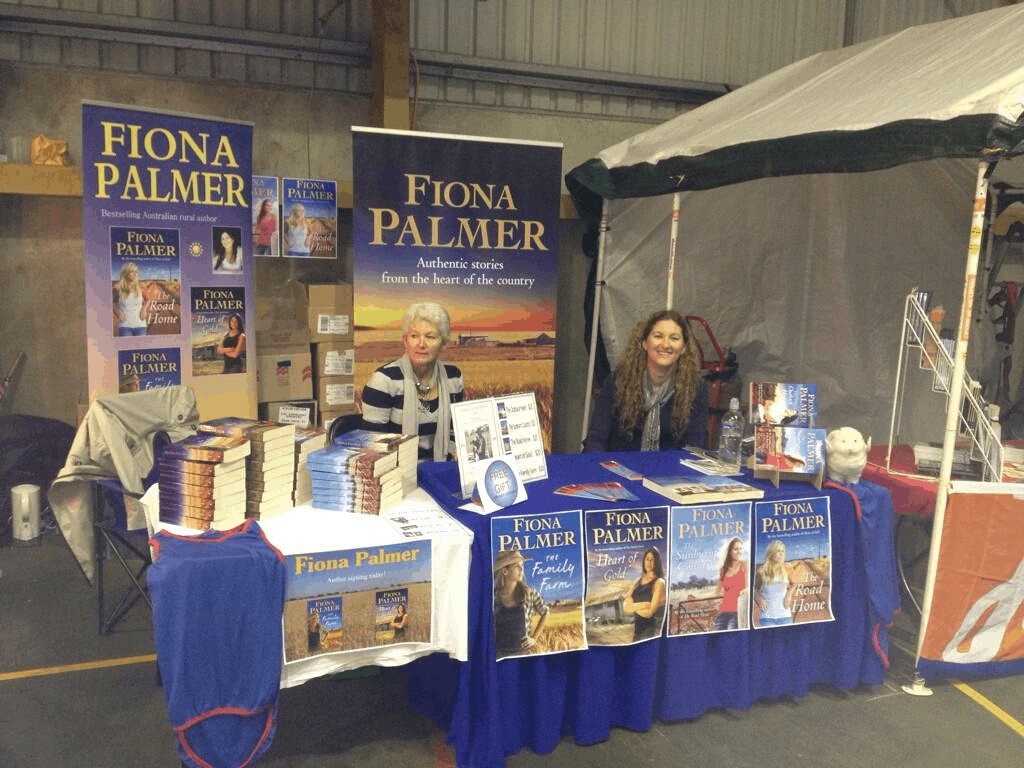 Oh and if you're not on Facebook, I am running a competition! To win a signed copy of The Outback Heart all you have to do is email me at fiona_palmer@bigpond.com and tell me your favourite outback spot. I will be drawing a winner at random on Friday at 8am. (so I can get the book off in Friday's mail). Good luck. x