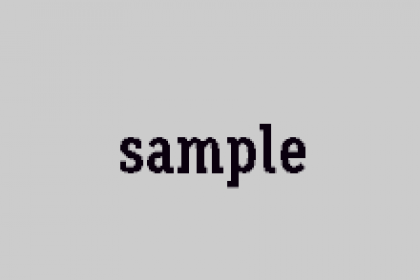 Here is just a few more photo's I took while driving around. It's just amazing to see so much water.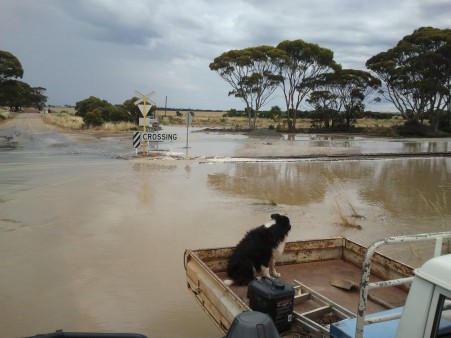 Silvie, the boarder collie, checks out the water.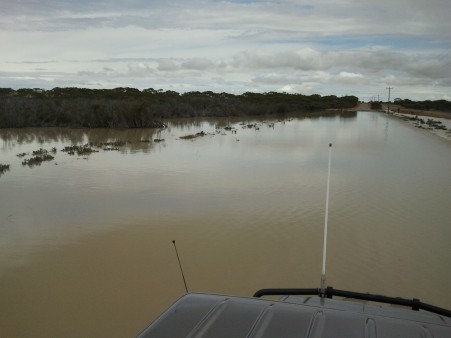 This picture is of the driveway to my uncles farm, which we call Kate's.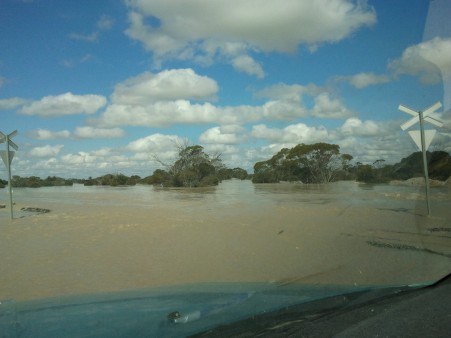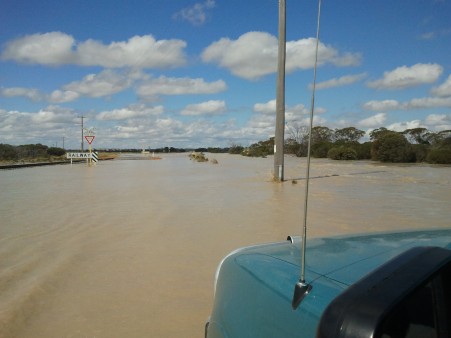 All the water makes for some nice pitures.
On Burngup Road, you can see the fence on the left which has been swept over the road.
This is what is left after the water drains away. This is just one section of washed out railway.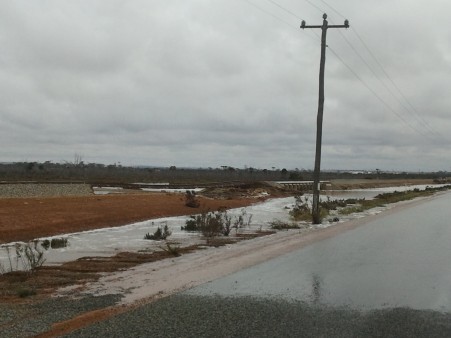 I went walking this morning with my mum down past Bakers to Byass's where the water has ripped up all the bitumen across the road, swept all the fences on both sides of the road away and turned the wheat crop to mud. I wanted to go see how the wheat looked up close but it was still soaking in water and I was worried i'd get my feet bogged. I guess a few weeks and we'll know whats left of the crops.
Most of the water has all run away, following the gully's and filling up all our dry salt lakes. So soon I will have some lake pictures for you. In my next book The Road Home, the characters go skiing on a lake just out of Kulin. 🙂