Friday, 09 December 2011
by Admin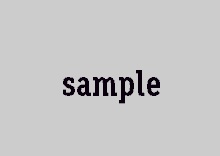 Here is just a few more photo's I took while driving around.  It's just amazing to see so much water. Silvie, the boarder collie, checks out the water. This picture is of the driveway to my uncles farm, which we call Kate's.   All the water makes for some nice pitures. On Burngup Road, you can see the fence on the left which has been swept over the road. This is what is left after the water drains away. This is just one section of washed out railway. I went walking this morning with my mum down past Bakers to Byass's where the water has ripped up all the bitumen across the road, swept all the fences on both sides of the road away and turned the wheat crop to mud. I wanted to go see how the wheat looked up close but it was still soaking in water and I was worried i'd
Friday, 20 February 2009
by Admin
One good thing from the floods is that it filled up a small lake. So there has been plenty of skiing and fun for all. But everyday it gets lower and saltier again. This is another spot we found for the kids. An old gravel pit that had filled up with water. Kept the kids very busy on the hot days.
Friday, 20 February 2009
by Admin
Yep, right in the middle of harvest we had floods. Above, this looking up towards town. You can see my dad's two trucks parked up on the left. We were having our main road redone by the shire and they were only days away from putting down the bitumen, then along came the rain and washed it all away. Below is my Uncle Mocka's farm. We were heading towards the middle of his paddock where his gully was running, full of floodwater. This was as close as we could get! Not good for the farmers who still had harvesting to do. It took weeks before they could even drive on their paddocks.
Recent Post
February 2nd Hi Fiona, I can't believe it's Feb...

I've been a little quiet lately, but ther...

It was an Author Talk tour of epic propo...