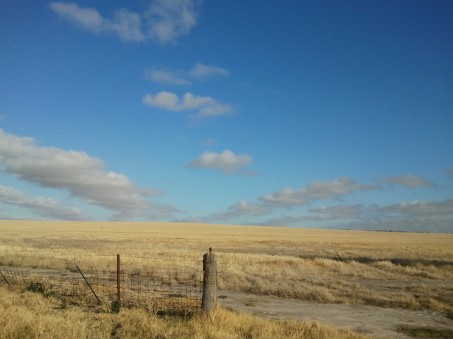 My mum is away so I'm back doing the mail run for a few weeks. But i'm not complaining, it is great to get out and drive around the country side. My first port of call was Burnside Farm where I got to catch up with Coco (who, last time i'd seen her, was called Sparky lol). I had lots of cuddles and couldn't belive how much she'd grown.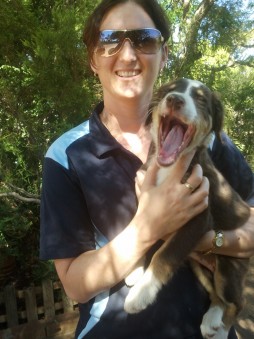 Does she look like she's laughing?? lol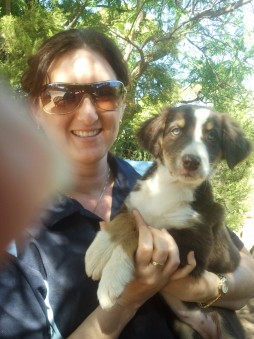 Then, when I went to drop Hendry's mail, I had to fight with a dead tree to reach their mail box. It sure made a pretty sight the way the top of the tree had crashed into the ground. I walked through it like a dead stick jungle. It was very sturdy. Wonder how long it will last. (would make a great bonfire 🙂 )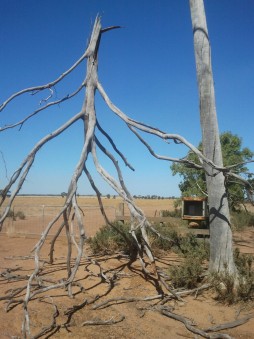 And nearby one of Jane's horses kept guard over the farm. You can see more of her metal horses on the Tin Horse Highway, which was mentioned in my latest book The Road Home.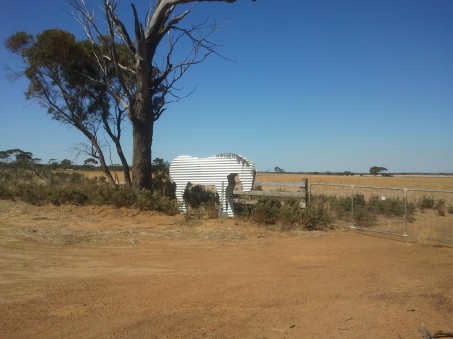 Now i'll leave you with a couple of photo's I took on my way home from Hyden after a patchy storm had gone through. The sky was just a delight and my phone camera probably didn't do it any justice, but you get the idea. 🙂 This is where I find my inspiration.