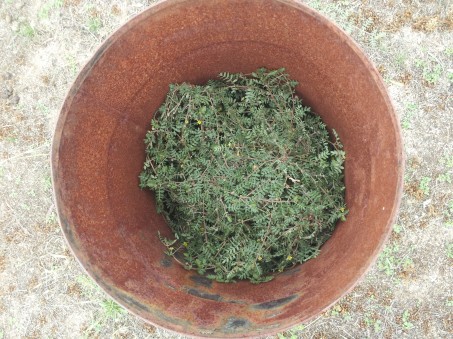 Today my hubby had a day off, as they shut the bin due to the rain that had stopped harvest. So this morning we went up to the golf club to see how bad these nastsy weeds were. We managed to walk three holes and this big drum was nearly half full just from one fairway. My hubby has been trying to pick this weed before it drops it's nastsy seeds. I can tell you that my thumbs and back are very sore tonight!
Yesterday my dad and I did some clean up, mowing and weeding the weeds around the hall. No parks and gardens council workers for Pingaring, just locals. Then this afternoon we went to the hall to finish setting up some decorations and doing some hall maintenance. (We had a huge crack down the wall we had to foam-a-fill. And when I say 'we' I mean my husband.)
What was wonderful is a few of the local girls stopped by to give the hall a much needed clean, as it's been untouched for a year. Isla and Rach, you are stars! Thank you. Mouse poo, dust, and spider webs galore. I went into the toilets and reached for the scrubbing brush but paused upon spotting a huge redback spider racing along its web to the toilet seat. Now most probably thought that only happened in songs! We wish. Needless to say that redback met with the heavy end of my Redback boots. A fitting end to his life, I thought.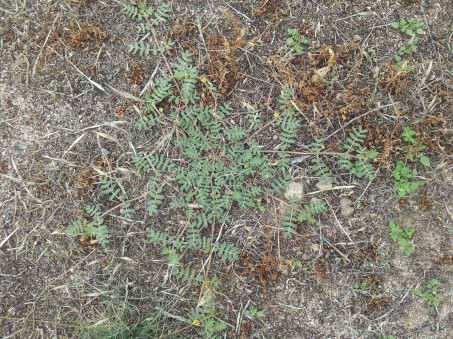 Also, a little competition here. The first two people to guess right this yuckie weed gets a free stubby holder and a signed bookmark posted to them!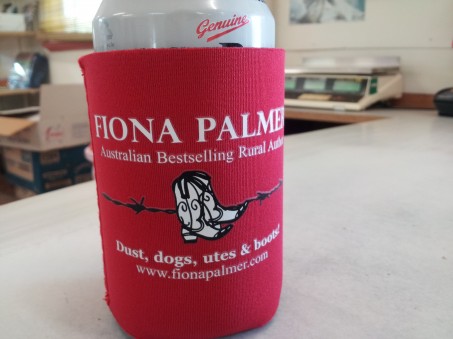 Today in the post I got a surprise when this German copy of The Family Farm turned up. Not sure why, and I'm not sure why the cover has been changed also. Maybe they did a reprint? But it's nice to have both versions on my bookshelf.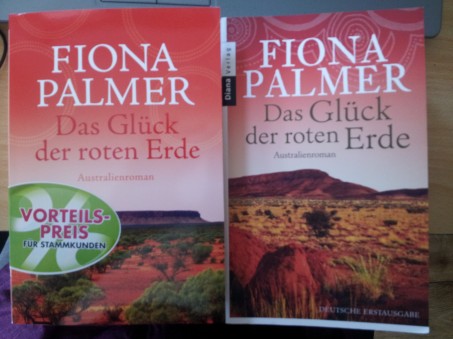 So, If you know the name of this weed, leave a comment on the website here and you could be a winner. Happy Friday!!