Monday, 07 May 2012
by Admin
Not that long ago I blogged about the film crew that was in Pingaring, doing a doco for Penguin. Well it's finally finished and Andre Sawenko has done a fantastic job putting all the shots together. (Especially my parts…I didn't give him much to go on lol) So here it is, I hope you enjoy seeing where I live. After all, it's what inspired me to write. 🙂
Sunday, 06 May 2012
by Admin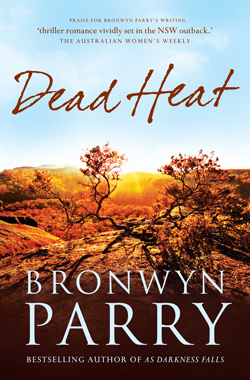 I've been wanting to read and review a book for Australian Women Writers challenge for a while now, but everything I've read has been in my own genre or not relevant. So when I finally had time to pick up Bronwyn Parry's new book Dead Heat, and finished it in record time (due to the fact I couldn't put it down), I realised it was one that fitted perfectly for AWW challenge. A big fan of Bron's earlier books As Darkness Falls and Dark Country, I knew I would enjoy her third. I've had the great pleasure of meeting Bron, who is lovely and generous. I was delighted to know that after recovering from brain surgery she was back into writing and so it's wonderful to see Dead Heat on the shelves. Good on you, Bron! I couldn't put this book down. I loved Jo. Such a strong woman,
Sunday, 29 April 2012
by Admin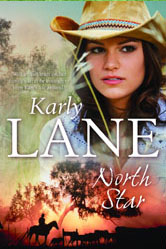 I'm very excited to bring you author of rural romance (with suspense) the lovely Karly Lane. Author of North Star and new release Morgan's Law. It's out now, just in time for Mothers Day!! I can't wait to get my hands on a copy!  As I read I can hear Karly's voice and her humour coming through the words on the page. Always a delight.  Now I'll let Karly tell us about her new book…… It's really lovely to be dropping by to chat with you and your readers, Fee, about my new release Morgan's Law. Thanks so much for asking me. Well, book two! I'm so excited to be releasing another book—but it just doesn't lose that nerve wracking, happy, sick, nervous felling that goes along with a new release coming out does it? (I totally hear you, about those nerves Karly :/ ) Morgan's Law is another rural community based story, and centres around Sarah Murphy who is
Recent Post
February 2nd Hi Fiona, I can't believe it's Feb...

I've been a little quiet lately, but ther...

It was an Author Talk tour of epic propo...