Well I'm back home to the flat ground, huge paddocks filled with turning crops and the buzzing of flies! I missed home but I had a ball in Italy. We had a stop over in Doha so we stayed a night and explored. Amazing place with so much money! It was great to have to day to see the sights and the people were so lovely and helpful. Favourite spots were the Souq Wagif (local market) with its spices, and smells. Where men wear their thobe (long white shirt) with a red and white gahfeya on their heads and women in their black abaya.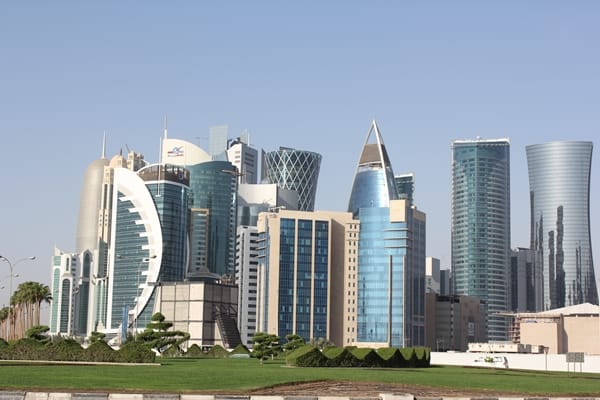 The buildings here were amazing, every one different and we went to the huge shopping centre Villaggio that has its own canals with gondolas, ice rink and games centre with roller coaster etc. And the ceiling was great, made everything feel big and spacious.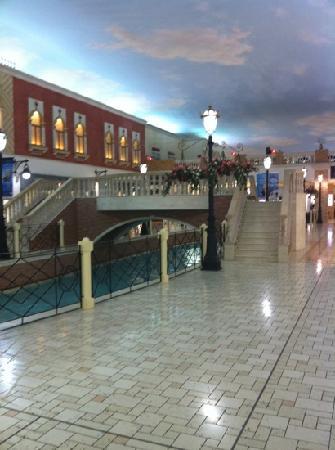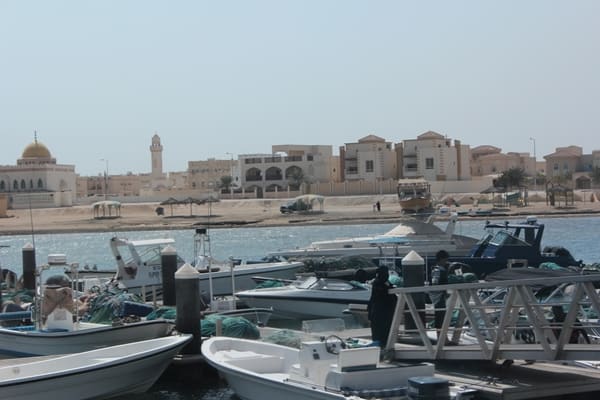 Then we flew to Venice and onto a water taxi. As it sped along, boats would be right behind us and we felt as if we were in a James Bond movie. This place didn't disappoint. I was in awe.
Our hotel was close to the Rialto Bridge and opposite Marco Polo's house where he grew up.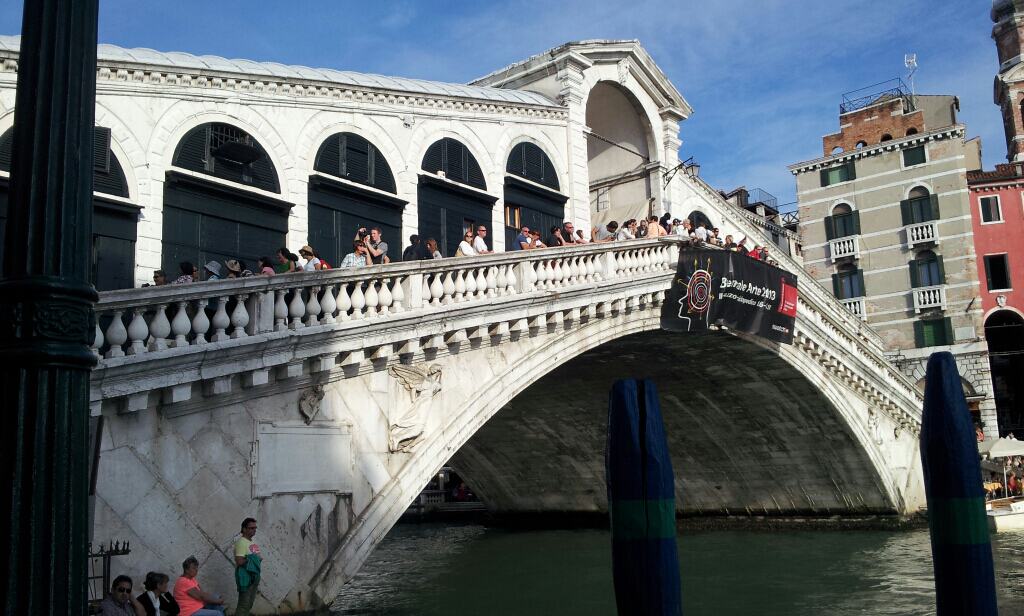 I could really bore you with all the photo's I took from this bridge, in the morning, at night, at sunset. All the lights on the water had me clicking away. Just gorgeous. I limited myself to just three for the blog!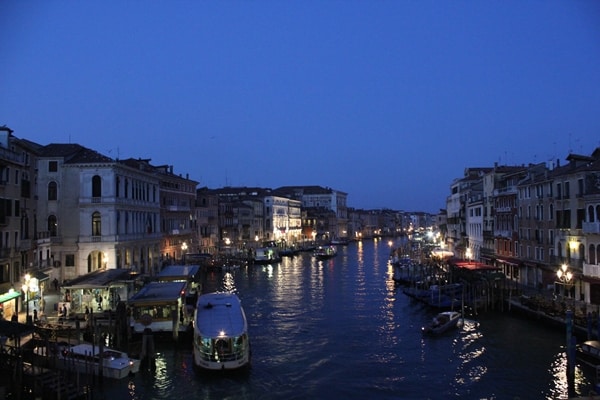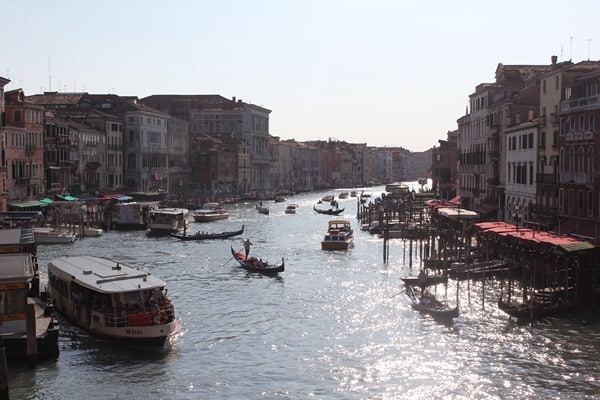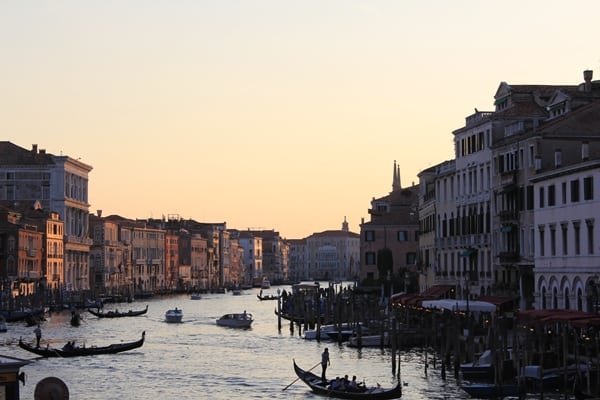 We went on a backstreet tour with our American guide Karen. It was great to learn the history of Venice while we walked in the quiet streets away from the 'other' tourists. We spent six hours walking and didn't even realise. We went into a mask makers shop and saw how real ones were made. I brought one home for my girl.
We went into a local wine shop where the locals come in with their plastic 1.5lt bottles and fill them up with wine. At 2 euro, or something rediculous like that, we got two to try. It was cheaper than water!! The weather was perfect for us also. (I've heard when its really hot it can get a bit smelly.) We were up early most mornings and you would see guys with their 'Harry Potter Nimbus 2000' brooms sweeping the cobbled pathways and the Rialto. It was so clean and lovely. (Not so in Rome)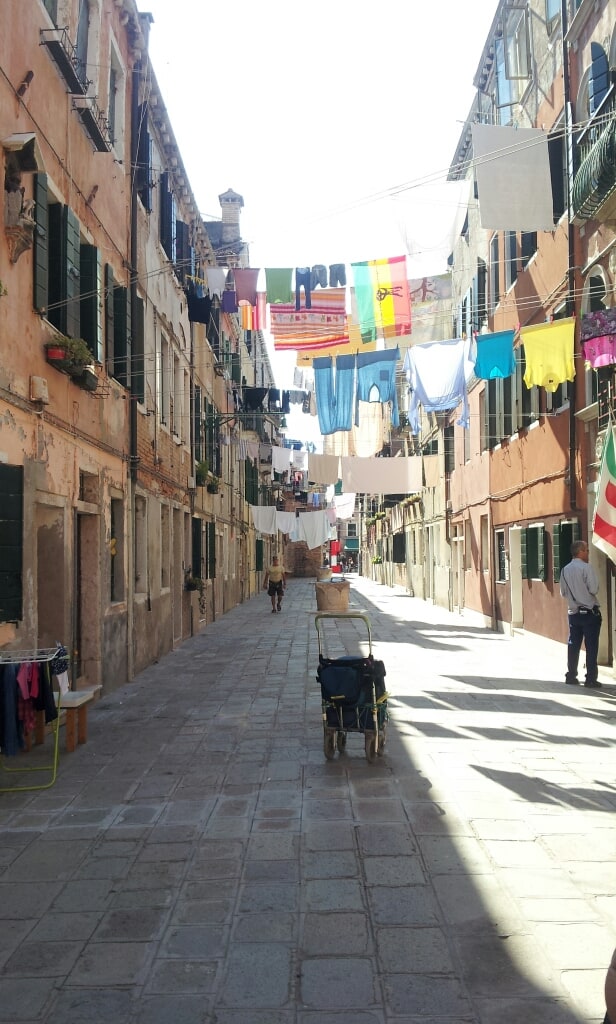 Now I'm going to split my trip up into a few blogs as I have screeds of photo's to share and it would take too long to do all at once. I have to leave for Perth tomorrow for a talk in Kwinana and then fly out to Melbourne early the next morning! Busy jet setter I am. But I'm really excited to have the chance to meet the my publisher and all the Penguin crew who help get my books out there. We might even squeeze in some publicity on the Friday before I fly home. (I have already been away from my family for 3 weeks, so I'm making this trip a short one)
So next week I'll bring you more photo's and parts of my travel diary. I'll also be fitting in writing my next book The Promised Land. I made a start on it in Italy and I can't wait to get back to it!
Until next week. xxxx