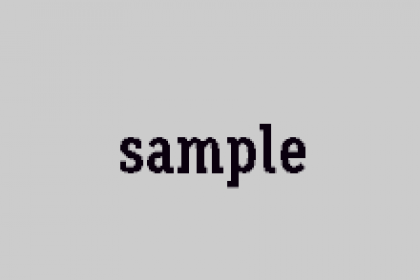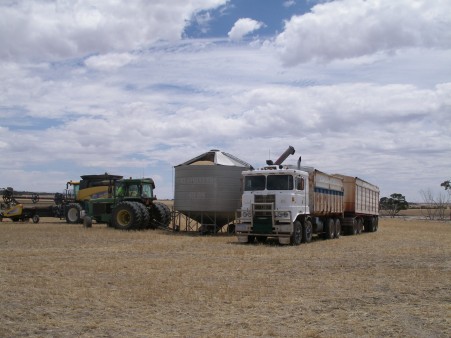 This Saturday the kids were bored so we jumped in Pop's truck and headed out the road to pick up Mr Varone's load of wheat. He'd stopped for the day as most area's had a harvest ban on. You'd be mad to harvest when its stinking hot and the wind is blowing. If a fire started, which is easy in this heat, the wind could take it anywhere. While we were there I got to check out the new flash header. 🙂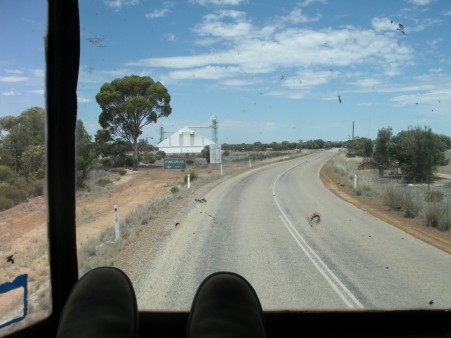 Heading back into Pingaring bin with a full load. Yes, dads truck is old but it has aircon… do you think i could tell? NO! You can also see my Blundy boots, which have been sitting dormant for a while. I had to check for spiders!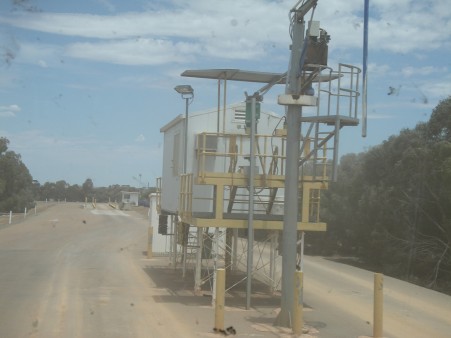 Driving up to the sampling hut and beyond that is the weighbridge.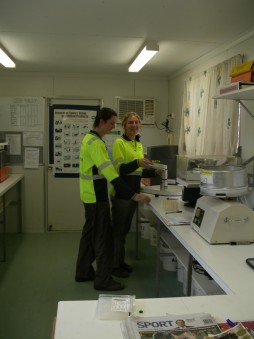 Our lovely local girls Julia and Shana are the bin samplers. Its a lean year so it dosn't get too busy (especially with the harvest ban). We have 7 farmers finishing next week!!! Normally its not until after christmas. See those lovely curtains…I made them years ago as the sun would belt through those windows. I think that was the last time I used my sewing machine! LOL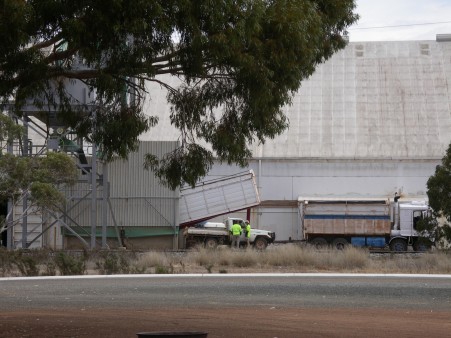 My dad unloading the truck, talking with my hubby and another local farmer. I live right across from this. Good – as Hubby is close to work and bad – because the bin blocks out the setting sun. 🙁
Hope you liked my tour into the bin! (I wrote about this bin in The Family Farm)