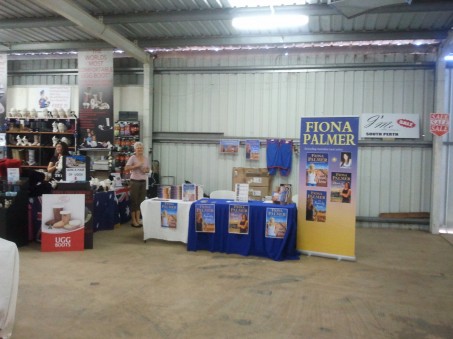 Another year and I was back at Wagin for the Woolorama. If I thought the Friday was hot, then I was wrong because Saturday was even worse but it didn't stop people from turning up. It helped that my site was in the Wool Pavilion, with nice cold concrete floors and an air con right above me. We also have the fashion parade in the same shed so we had tunes all day.
It was fantastic to be able to spend both days meeting new people who brought my books for the first time as well as fans dying to buy the new one. Last year I'd met a farmer and he helped me with some idea's for The Road Home, so it was nice to meet up with him again.
On the first day I had a bit of time to duck off to the nearby shed where the sheep judging went on and my friends Border Leicesters did well, taking out champion ram and champion group. But I can tell you the sheep didn't like moving in the heat and those sheds were a stinky sauna. On the second day I was that busy I couldn't get away and had to get my mum to grab the kids a showbag each. (The only way they let me go was under the hopes I would bring them back something). I had a visits from family, who I hadn't seen in ages which was fabulous. And then I had this little visitor.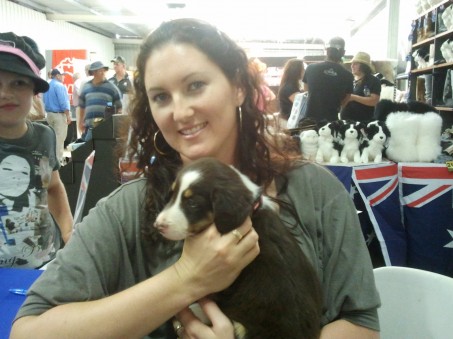 This gorgeous girl is Sparky, who belongs to friends from home. She was finding the heat a bit much so she stayed with me for a while cooling off under the air con. She has the most beautiful blue eyes. (I didn't want to let her go) At least we found a use for my empty boxes.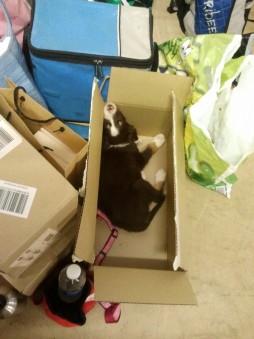 Besides the heat, overall it was a great couple of days. I'll be back next year with the new book, hopefully. Thanks to all who dropped by and grabbed a book or just stopped for a chat. Loved it.