My guest today writes about horses. Now I grew up with horses next door and was always in awe of them and have been on the back of a few over the years but I wouldn't say I'm a rider. (I tend to stick with cars as they don't have a mind of their own!!) I had one horse try to grind me off her back by running close to the fence. I lifted my leg in time…but you see…I know nothing lol. But I love reading Cathryn's books as I can understand the connection you could have with such a beautiful animal. Cathryn is also a fellow rural Penguin author who I've had the wonderful pleasure of meeting. (Gotta love the Romance Writers of Australia Conference. I have met so many amazing authors from it.) I look forward to getting my hands on a copy of her new book, and without further ado, I'll kick it over to Cathryn to tell us more.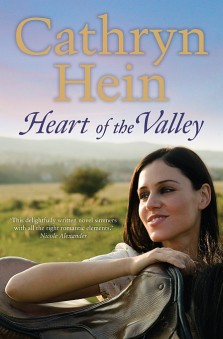 Brooke Kingston is smart, capable and strongwilled ­ some might even say stubborn ­ and lives in the beautifulHunterValleyon her family property. More at home on horseback than in heels, her life revolves around her beloved 'boys' ­ showjumpers Poddy, Oddy and Sod.
Then a tragic accident leaves Brooke a mess. Newcomer Lachie Cambridge is hired to manage the farm, and Brooke finds herself out of a job and out of luck. But she won¹t go without a fight.
What she doesn't expect is Lachie himself ­ a handsome, gentle giant with a will to match her own. But with every day that Lachie stays, Brooke's future on the farm is more uncertain. Will she be forced to choose between her home and the man she's falling for?
A vivid, moving and passionate story of love and redemption from the author of Promises.
* * *
Thanks for having me on your blog, Fiona. I'm a major fan of your books so it's a real delight to be here.
So you're a footy supporter and a keen golfer? Do you get to play often?
Cheer, cheer the red and the white! Oh yeah, I LOVE my footy and my darling Sydney Swans. As everyone knows, they're quite the most handsome bunch of lads getting around the AFL.
As for that frustrating game called golf, I try to play at least once a week and more frequently in the summer. It's great exercise and despite suffering days when I want to throw my clubs in the dam, I love the game. Such a pity I have little aptitude for it. But I try hard and have a lot of giggles, so that's what counts.
Did working in the ag and turf seed industry give you lots of fodder for your stories?
Sort of. There are experiences I can draw on, and some I have, but so far it's been mainly technical pasture information. Maybe in the future I'll sneak in some true-life events. Well doctored to protect the innocent, of course!
Your love of horses shines through in your books Promises and Heart of the Valley. What was your horse like? Did you have more than one?
I called my first horse Mysty, thinking it was the most romantic name in existence, completely oblivious that it's one of the commonest horse names around. I even spelled it funny, just to add to the mystique. Ahh, the romantic notions of 10-year-old horse-mad girls!
She was the funniest horse. She'd drink coffee, eat cheese sandwiches, and loved attention. I adored her but she was only 14.2 hh, so not much bigger than a pony, and eventually I had to get a bigger horse. That was Dinks and he was sweet creature too. A few ex-racehorses came and went, but the one I hoped I'd go on with after uni ended up being sold because my job made it impossible to care for him properly. Mysty only died a few years back, aged thirty, which is very long-lived for a horse. Probably because she was so spoiled!
Are there any other genre's you like to read? What have you waiting in your TBR pile?
I adore crime fiction, especially the really gritty British stuff from the likes of Mo Hayder, Ian Rankin and Val McDermid. I don't mind the odd thriller either. Tom Rob Smith's Soviet-set thrillers are amazing page-turners, and I love Australian authors Jaye Ford and Bronwyn Parry. I'm a big fan of quirky stories too, like Andrew Nicoll's The Good Mayor, Helen Simonson's Major Pettigrew's Last Stand and Michael Zadoorian's The Leisure Seeker. Oh, and I mustn't forget Colin Cotterill's Dr Siri series, which starts with The Coroner's Lunch, or French writer Fred Vargas' Commissaire Jean-Baptiste Adamsberg books. Wonderful!
As for what's on my to-be-read pile, where do I start! I can't stop adding to the rotten thing, and it's worse now I have e-readers and don't have to worry about shelf space. My pile contains a LOT of rural romances, and I'm especially looking forward to burying my nose in Rachael Johns' Jilted when it releases in June. Rach is my critique partner and though I've read the manuscript in draft form I'm still very excited to read the finished book.
As I write this I'm reading Kate Morton's The Distant Hours. After that I have Stone's Fall by Iain Pears in my sights. His An Instance of the Fingerpost and The Dream of Scipio are two of my all-time favourite books.
Your new book is out, so that means publicity. How are you handling it all?
I'm having a ball! It's a little easier this time round with Heart of the Valley because I know what to expect. Besides radio, I'm doing a lot of blogging, which i a lovely way to interact with readers, plus I'm also giving quite a few library talks. People are wonderfully supportive. It's very heart-warming.
What's next for Cathryn? Have you got more books in line?
Oh, you bet I have! I'm currently hard at work writing my next book which is proving to be a lot of fun. It's set in far western Victoria and has some great characters, including a sexy, scarred hero and a feisty but damaged heroine. The banter between those two is a hoot to write, as is the mad goose the heroine discovers she's inherited. I'm having a fabulous time thinking up naughty adventures for it.
If you'd like to know more about Cathryn and her books, please visit her website. You can also connect via Twitter and Facebook. Thank you so much for stopping by Cathryn. See you in August on the Gold Coast for the next RWA Conference.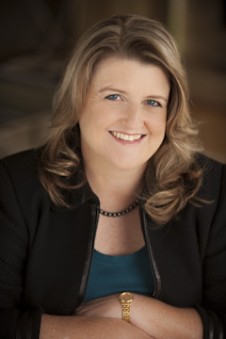 Cathryn Hein was born in South Australia's rural south-east. With three generations of jockeys in the family it was little wonder she grew up horse mad, finally obtaining her first horse at age 10. So began years of pony club, eventing, dressage and showjumping until university beckoned.
Armed with a shiny Bachelor of Applied Science (Agriculture) from Roseworthy College she moved to Melbourne and later Newcastle, working in the agricultural and turf seeds industry. Her partner's posting to France took Cathryn overseas for three years in Provence where she finally gave in to her life-long desire to write. Her short fiction has been recognised in numerous contests, and published in Woman's Day.
Now living in Melbourne, Cathryn writes full-time