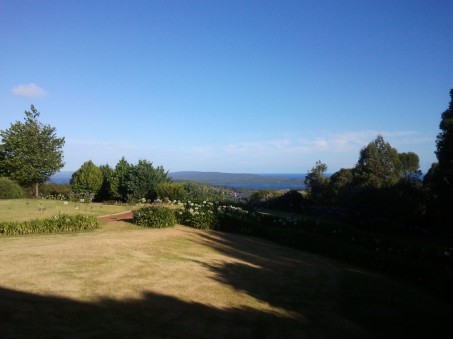 It was fitting that I got to spend my weekend in Denmark. (Not the country, the town south WA) I was booked into a place called Chimes, a gorgeous day spa for total relaxation thanks to owners Michelle & Kane. I didn't think I needed it but it was totally amazing to spend two days without kids, without facebook and twitter (only the odd message got through) and no thinking about housework, and writing.
Okay, so maybe while I was having my hot rocks massage I do recall my mind flicked over ideas for my 5th book, but it was only for a few minutes. I swear thats the only time I thought about my writing. But I went there after just having finished the first draft on my 4th book, Bundara Skies. So you could imagine my relief at having sent that off to my publisher.
Even better on Monday morning when I recieved a message from my publisher saying she had read 100 pages and loved it all. (After the re-writes I went through with my last one, this was wonderful news.)
Could I be further up on cloud 9?? Well yes, I could. On Sunday we went for a drive to the tree top walk near Walpole, where we walked near the tops of the huge trees. Totally had a ball, just the hubby and me…no whiny kids. 🙂
Then we walked around the really old trees, some hundreds of years old. Such a pretty area.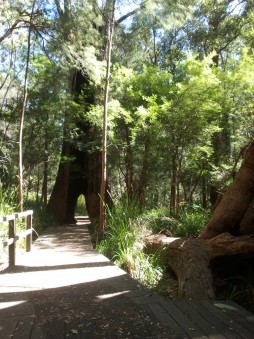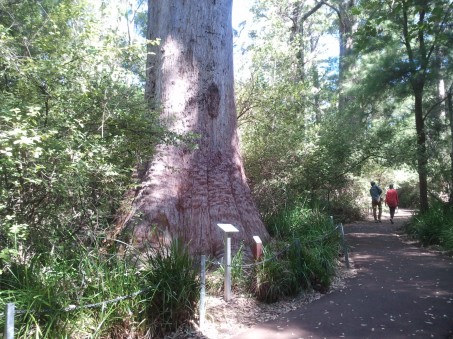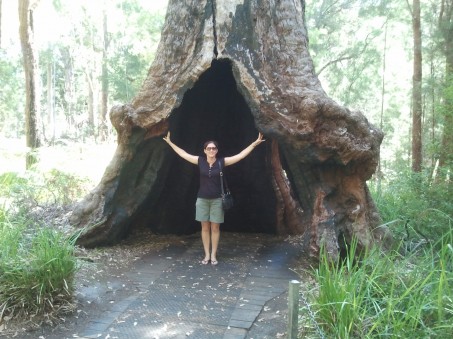 And here it is….the obligatory tourist photo. 🙂
So now I'm back home, have dug my way through heaps of emails and messages before I start work tomorrow. I will try not to think about how my publisher is going with my manuscript…if she has finished it, if she likes it all and how many huge edits will I have. (I swear I won't let it take up much of my time :} lol okay maybe I can't promise that.)
For now I have a launch to organise, a Woolorama to get ready for and 200 odd books of The Road Home heading to me by truck this very moment. Yes, I'm very excited!!!