Time
School holidays are fast approaching and i'll have the kids home…which means two weeks without writing. I might get in a few hours maybe if they decide to play outside and build a cubby but more often than not they are in every half hour screaming for food and water, or 'i'm bored'. So its just easier to put away until they head back to school.  Which means i'm frantically trying to get in what I can now…(yes, i'm blogging…next i'll be on facebook…I promise just after this i'll get back to it.)
I had finished the first draft and now doing the second draft and major changes are happening. My last 6-8 chapters are just about all getting deleted…(yes i've cursed everytime I hit the delete button…but its for the greater good…so I keep telling myself) and I have new chapters to write.  The whole time i'm cringing, hoping what i'm writing is better and full of enough things that make a great book. 
At the moment my heads feeling like its jumbled (It hurts!) as bits are floating everywhere as I try to slot in old sections to the new story like puzzle pieces. Will it work…I hope so.  But at times it can just add to the stress of life as I worry about it. I think worrying comes with being a woman, correct me if i'm wrong, but when you add kids its just a given.
So I'm going to go write, but i'll leave you with this picture from the Mt Gambier Libray with a display they have done. (isn't it great!)  I will be talking on the 5th May and so looking forward to it. I haven't been in SA since I was 13, so I'm feeling very honoured to be flown over there to talk. (Actually I couldn't believe it…and I keep expecting them to change their minds but i've got the tickets…so lets hope not!!)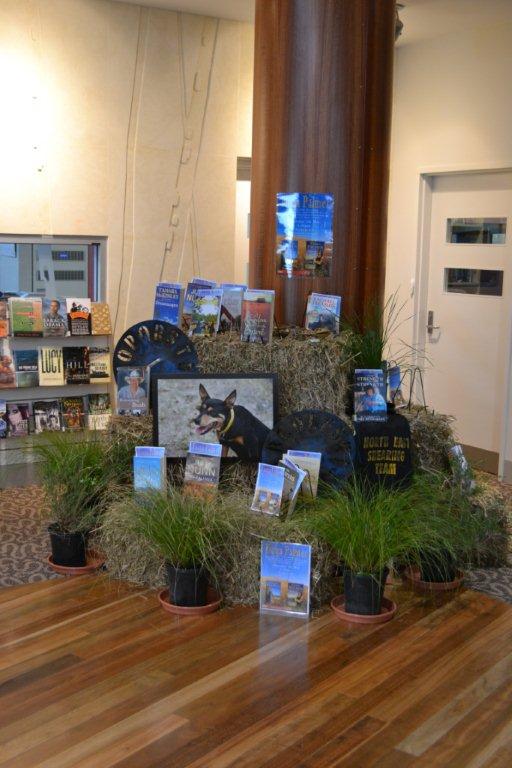 Recent Post
Shares February 2nd Hi Fiona, I can't believe i...

Shares I've been a little quiet lately, b...

Shares It was an Author Talk tour of epi...