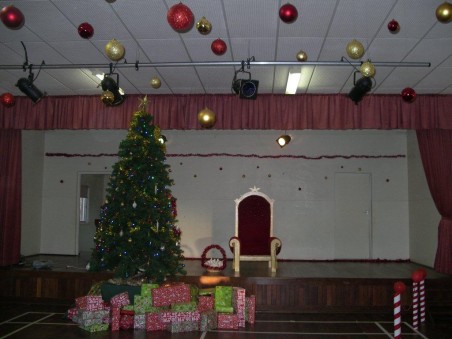 On Saturday we had a visit from Santa and the whole town and more rocked up to watch the kids get their presents. Can you believe there are just over fifty presents under the tree!!! We were most upset to find the mice had a munch on the red velvet on Santa's chair but we were able to hide it. It was a great night but I was totally worn out and now we have just under another year before we need to think about organising the next one.
It's forcast as a ripper hot one here for Christmas (38-40) so we are lucky to be heading to the coast. Wost thing is packing up all the pressies…only to bring them all back lol. Looking forward to sitting by the beach with a good book. And i have lots to pick from as I have about seven to read!! hmm don't think i will get through them all in a week! I'd love to get through one!
Any way I hope you all have a wonderful Christmas. I love Christmas for the fact that it brings families together. Also I wish you all the best for the New Year. Great things to come in 2011!!
I have put up the trailer for Heart of Gold on my facebook page, but it will be up on the website in January for those who don't fb.