Wednesday, 04 January 2012
by Admin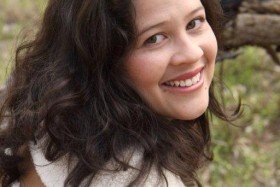 I'm am very excited to have Loretta Hill on my blog! It's great to have a fellow WA author, even better to have one that writes the type of book I love.  I met Loretta back in 2009, I think it was, at a RWA conference we had in Perth. Out of all the people I met, I recall talking to her and about the story she was writing. It sounded fab, even back then. I couldn't remember her name, but I remembered the story. (I lost my ability to remember after having my kids!) I'm so excited that Loretta now has this wonderful book out, The Girl in Steel-Capped Boots. The title had me at Steel-Capped. I've asked Loretta a few questions, so we can get to know her a little better. Thanks Loretta!! Okay, so lets start with the nitty gritty. Where were you born, raised and schooled.  I was born, raised and schooled inPerth.
Recent Post
February 2nd Hi Fiona, I can't believe it's Feb...

I've been a little quiet lately, but ther...

It was an Author Talk tour of epic propo...