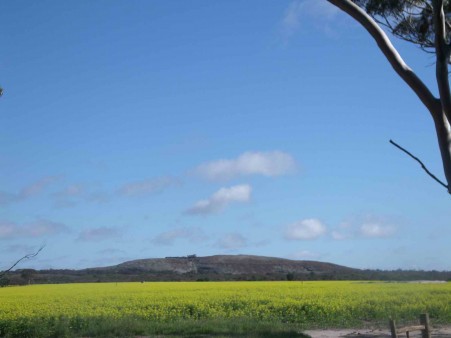 I'm in a bit of a sad place at the moment. You see, we just lost some valuable community members (one has already gone and one is soon to go). These girls will leave such a huge hole in our community for they were actively involved. Nameless volunteering and running fundraising events and more importantly the roles they took in our Progress Association for the health of our town and community. It's the dedication of people like these who come forward out of their already busy and hectic lives to help better our way of life out here. There are few as it is, but these two did amazing things in our town. I will miss them, so will our community, but they are moving forward in their lives and I'm sure they will take a piece of Pingaring with them.
But to add to this sadness was the news of a family selling their farm. It makes my heart heavy to hear this as these families have been here for generations, they are a part of the community. Half of what makes Pingaring so special is the characters that live here and have done so for years.
It's upsetting on many levels because it means the town shrinks yet again, as the chances of a new family moving in are slim. And it's not just this one farmer, you hear whispers as other farmers are doing it tough. They may not have said it aloud, but I bet selling has floated through their thoughts more than once. It would be easier to sell, to not struggle anymore. You can work your butt off on your farm, all for nothing as Mother Nature can rear her ugly head and bring bad year after year and then the low prices to contend with alongside the ever rising costs!! Why, you would wonder, do they hang on so long? Is it the connection with the land, the thought that it has been in the family for generations. Like myself, Pingaring is home and I couldn't imagine living anywhere else. I would never leave unless the decision was made for me and we had no choice. I guess it gets to that point with many farmers. What else can they do, farming has been their whole life, but sometimes it's the bank account telling you what you don't want to hear.
As we try not to think of what this means, (will we lose our bus run, will our committees close down with lack of volunteers, what's it going to be like in a few years if this keeps happening?) we will all rally again under our 'tree' to meet with friends and family. To laugh and share and to forge ahead, after all we are aussie battlers.
Note to all….I will be the last one to turn out the lights in Pingaring! My feet have grown into the earth here and you will need more than a bulldozer to shift me from my home even if it means living here alone with the tumbleweeds. LOL