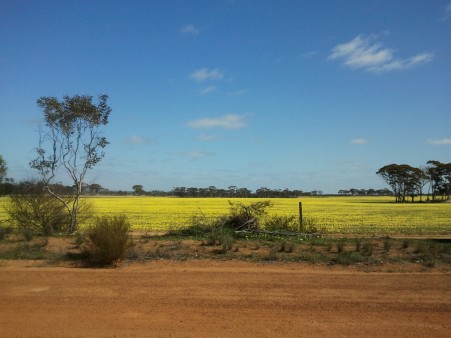 My mum is away for the next month so I am doing the mail run again, twice a week. I must say I didn't realise how much I missed going for a drive around the district and seeing how good all the crops look. Even the dandelions growing in this paddock look gorgeous.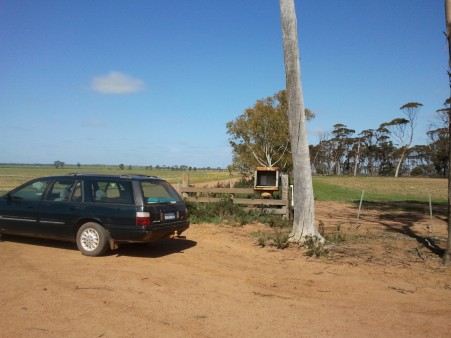 I thought i'd take a few photo's of some of the stops I make as I head off in our trusy wagon called "Monty". I deliver milk, hence the blue esky in the back, bread, sometimes orders from the shop and, of course, the mail.
Another stop, this time milk gets dropped off also. Sometimes people forget to pick it up or the wilk animals get to it first.
If we time it right I'll meet the person and we catch up for a chat.
The mail boxes are usually drums except for a few like the lovely horse and little shed.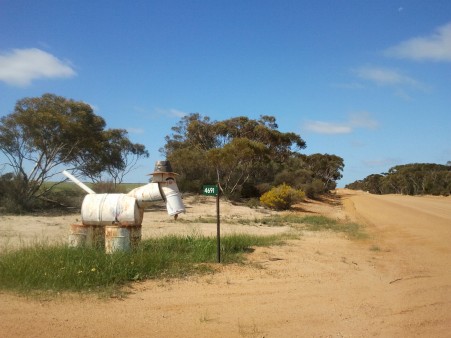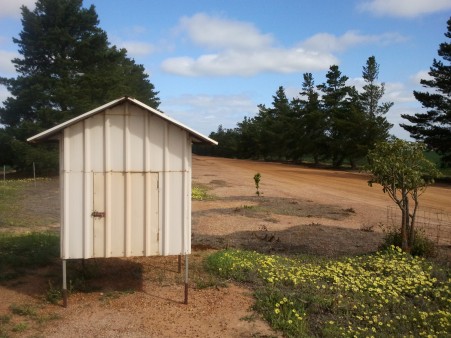 Of course these are just a few of my stops. Hope you enjoyed the little tour. I have someone else filling in for tomorrow so I can go watch my kids at their sports carnival. But come Tuesday, i'll be back out on the road.