Post
Yes, i'm still waiting for my camera to turn up. I love living in the country but it has it's down sides…like the postal system. Stuff just seems to struggle to find Pingaring and can go  to Pingrup or Pingelly and take even longer to get here.  And when my books come from the printers I have to drive 55km to pick them up from the next town as we don't get overnight delivery here.
At the shop we have to pay $10 just to get our bread order delived from Lake Grace to us as the delivery truck can't come this way. Yesterday there was a stuff up and they sent us 5 french sticks instead of our UP white bread and when I rang them they said just return them back to the truck.  I wish it was that simple. Cost more than the bread to return it, so the best we can try to do is sell it, which it probably wont sell and then it ends up money lost.  Nothing we can do about it, really. Except move and there is enough people moving away from the bush so I wouldn't want to add to those figures.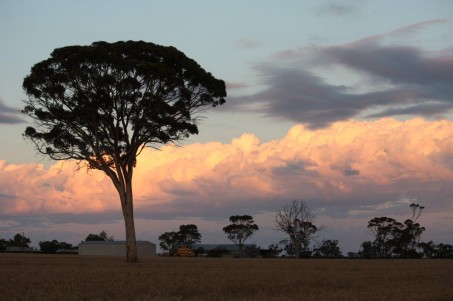 Not that i'm thinking about moving. Just having a winge. (It makes one feel better)  I love living out here in the bush, you gotta take the good with the bad and i'm someone who see's more good than bad.  So I will be here for as long as I can. Like I tell people, I can't move…here is where I find all my inspiration for my books lol.
Fingers crossed my camera turns up tomorrow.  And i'm not even going to start on my phone…which I dropped and broke…and can't get fixed until I get to Perth!!! Time for a drink…it's 5 o'clock somewhere in the world. 🙂
Recent Post
Shares February 2nd Hi Fiona, I can't believe i...

Shares I've been a little quiet lately, b...

Shares It was an Author Talk tour of epi...