February 2013
Dear Fiona,
Has it been one month already? I feel like it was just yesterday I was writing to tell you about my January release, "The Girl in the Hard Hat." Well, this month I have an e-book coming out that's a little bit different. It's a romantic, comedy novella set in urban Sydney. The title is, "One Little White Lie."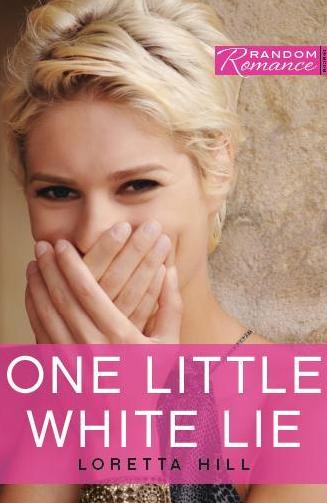 I actually started writing this story about eight years ago and couldn't seem to get it right. I put the manuscript aside and didn't look at it again until my agent asked me if I had something I could submit for Random House's new digital first romance line. On a whim, I got this manuscript out and with fresh eyes could finally see the reason the story wasn't working. It was because the premise wasn't really big enough to warrant a full blown novel. In fact, a novella size would suit it perfectly. So I shortened and tightened the prose and whala! My baby grew up at last! I was so pleased when I submitted it to my editor and her response was, "It was an absolute joy."
My heroine is single girl Kate Dreson whose best friend, Lisa, won't stop setting her up on blind dates. To put a halt to the match making she tells Lisa that she is happily dating someone. Who knew that one little white lie could so blatantly backfire?
The imaginary boyfriend she described to her friend suddenly walks into her life and starts making himself comfortable in it. Trapped by her lie, poor Kate is powerless to stop him. But the real question is, does she really want to?
I hope my readers get a few laughs out of this one.
Thanks again for having me on your blog, Fi. When are you going to come visit mine?
All the best,
Loretta Hill
xo