I would like to introduce you to a great friend of mine, Rachael Johns. I met Rach many years back in Perth. My first book had been published by Penguin so the year was 2009 and we were both at the RWA WA road show. I was new and Rach was just one of many friendly welcoming faces and finding out she was a fellow country WA girl, was even better. We actually lived closer before she moved out to Goomalling to run a supermarket store with her lovely family. Let's find out a little more about Rach.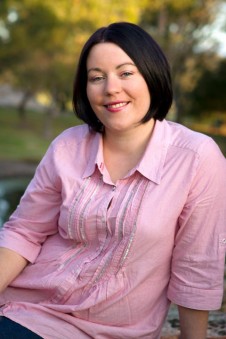 Hi Rach, thanks for stopping by. Let's start with the exciting stuff. Your new single title is out soon, please tell us when it's out and what it's all about?
JILTED released 1st of June and it's about long-lost lovers reunited. Of course true love never runs smoothly and all those clichés, so there's a lot of angst and awkwardness before Flynn and Ellie find the way back into each other's arms. Ellie – now a soap-opera actress in Sydney, returns to the town she lived in as a teen, which also happens to be the place she left her high school sweetheart at the altar. Ellie returns to look after her sick godmother, but the town does not welcome her with open arms. Strangely, Flynn – the love of her life who she dumped for a HUGE reason – becomes her ally and they grow close again. But growing close means they finally have to face the demons of their past… and this isn't always pretty!
Something people may not know is that you already have another book, One Perfect Night published by Carina Press, which was a finalist in the Australian Romance Readers Awards. What was it like having OPN signed up compared to Jilted?
It's tricky because although both books are romance, they are quite different in many other ways. ONE PERFECT NIGHT was originally targeted to Mills & Boon and therefore is totally focused on the hero and heroine, but JILTED is a longer book and therefore I had room to bring in a lot more secondary characters and other plots. Also ONE PERFECT NIGHT is quite a hot read, while JILTED, although by no means a bedroom-door-shut-book is a little sweeter.
Describe to us a day in the life of Rachael? I know you run a supermarket, have three gorgeous boys (they are totally adorable) and write, so where do you find the time?
I'm usually dragged up by my boys at some ungodly hour. Half-awake I fumble through making them breakfast and doing the school lunches, getting them organised and checking my email and the blogs. There are a number of writer's blogs I follow. Once I get them off to school, it's back home for house or shop work. If it's house-work (eugh), I try to spend more time with my youngest whose still at home or writing, than actually doing any of that said house-work. Most days I write during Playschool and then again in the evening when the boys are in bed – my poor hubby doesn't see me much anymore. But he's great at bringing a late night Milo. I have one day a week where my youngest is in day-care and I'm not required in the shop. This is my writing day… if I don't get it for some reason, I'm a VERY grumpy girl!
With Jilted out soon, I'm guessing you are well onto your next book. Can you share with us a bit about this next one, please?
I have another book coming out early 2013 with Carina Press – this is currently titled HOLLYWOOD HEARTBREAK but I'm told this is going to change. This book is about an ex paparazzo and the sister of a dead actress who goes to Hollywood to collect her sister's posthumous Academy Award.
I've also just subbed a second rural romance to MIRA and am nervously waiting to hear whether they want it or not. Its working title is MAN DROUGHT and it's about a widow who buys a rundown country pub and tries to revive the dying town. While I wait to hear on this book, I'm daydreaming up another rural-ish idea.
About Rach. Where did you grow up and what did the young Rach have planned for her future?
I was born in the UK (in Essex actually, but apparently it's not a good thing to be an Essex girl) and we moved to Oz when I was 18months old. The first five years or so we spent in Sydney, till we moved to Perth where Mum got a job. I stayed in Perth till 2004 when my hubby and our then three month old baby, moved to the country (Kojonup – a smallish town in rural WA). My hubby was a country boy from way back but this was my first country 'home'. I converted pretty quickly and can't really imagine living back in the city now. I'd miss the community of living in a small town. 18 months ago we bought our own business in Goomalling (another small WA town) and that's where we currently live and plan to for quite some time. It's a fab place!
Now if you could imagine ten years into the future, what do you hope for yourself, and see your life like?
Everyone says rich, famous, bestselling author in answer to this question, don't they? Seriously… I'd like to still be writing and getting books published. If we don't have the supermarket then, I hope that whatever I'm doing is book related – I might do my library sciences degree so I can combine that with my teaching degree! Of course, my writing actually making enough of a wage on its own would be ideal! I'll have teenage kids by then too – eek!!
Thanks Rach for sparing some time with us today! I wish you all the best success for Jilted and I'm sure there are many more to come. I must say Jilted was very emotional for me as I got really attached to some of the characters. So if you really enjoy reading rural romance then put Rachael's Jilted on your book list. Also keep up with her blog posts here. x