More writing spaces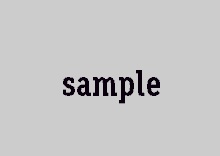 My next author has some very amazing writing spaces. (I'm jealous of these authors who get to mix travel and writing.) I'm so excited to show you Tony Park's work areas. Tony writes about Africa so vividly in his books, you can tell he loves it. African Dawn is his latest book, which is going great guns. Thanks for sharing, Tony 🙂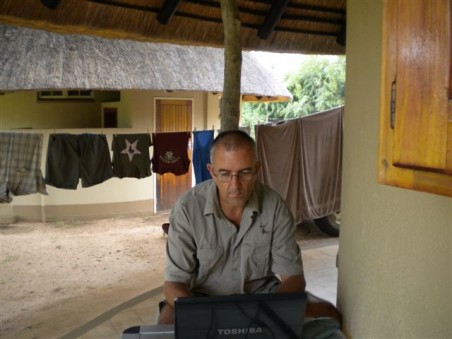 Tony: "I write all my novels 'on location' in southern Africa. My wife, Nicola and I spend six months of each year in Africa and while most of our time is spent camping in our tent, occasionally we lash out and spend a night or two in a self-catering bungalow in the Kruger National Park, like this one. You can see the reality of life on the road intruding in the form of the washing up hanging behind me."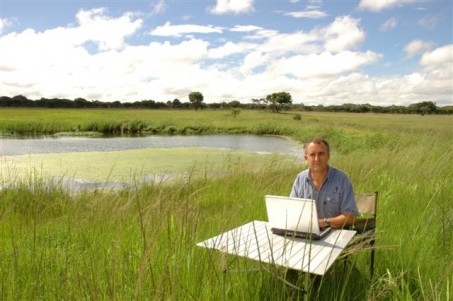 Tony: "OK, so this is a staged PR shot of me at work, in Zimbabwe, which I had taken for an article the Sydney Morning Herald did on me. I don't really work out under the blazing sun in the middle of a swamp. The Herald wanted a pic of me in a savannah and as there weren't any savannahs in downtown Harare, where we were at the time, this tiny local wildlife park had to suffice! I usually work under an awning or in my tent, with the doors open and a view out over the bush. I often see game walking past – impalas, elephant, sometimes the odd warthog usually. Once, in Zimbabwe, I was tapping away at the laptop and looked out towards a waterhole about 200 metres from where we were based and watched a pride of seven lions bring down a buffalo. It's hard not to be inspired working in the great outdoors in Africa, and there's no excuse for writer's block."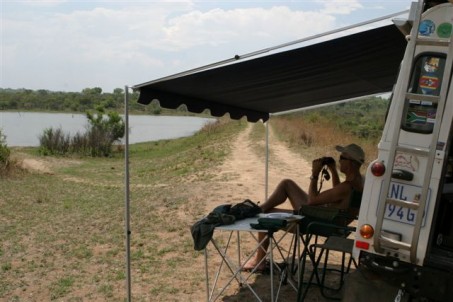 Tony:  "Nicola and I go out for a game drive, looking at animals, just after dawn most mornings. Generally we come back to camp before it gets too hot, and that's when I work, but sometimes we spend the whole day out in the bush.In some of the places we go you can get out of your car (though generally this a no-no). This dam in the Kruger National Park is one of my favourite places. It's on a 4×4 trail and you are allowed out of your vehicle for a break. I was working here just the other day, on the laptop, watching hippos and crocs while I wrote. I draw a lot on the natural environment and the locations I'm in for my books. I worked off the laptop's two-hour battery, which is a good way to ensure I get my daily quota of 2000 words done quick-smart!"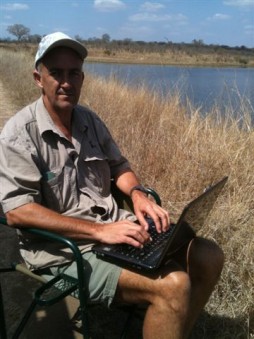 Hmm two hours for 2000 words. I guess you're a fast typer Tony. I bet its easy to get distracted watching the wildlife and have the battery gone before you know it.
***
And to finish off this blog, to return us to the Aussie shores, is Jaye Ford. I got to read Jaye's first novel Beyond Fear through my local bookclub and it was well worth the scary nights.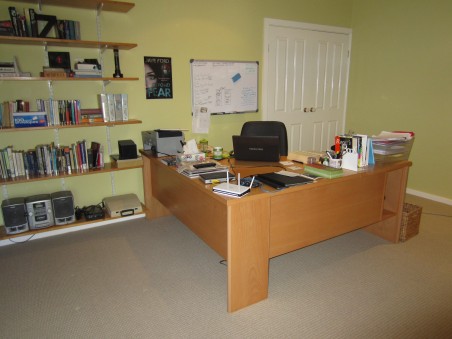 Jaye:  "I wrote for years from a tiny desk in our family room so when Beyond Fear sold, I knocked out a wall under the house and created this fabulous office. As you can see, I've learnt how to spread myself out! It's tucked into the back of an old rumpus room like a cave and gets called the Bat Cave or the Slave Cave, depending on how the writing is going. I love the wrap around desk and wall behind that keeps everything in arms' reach. And for inspiration, there's also a huge wall of books on one side and a window across the room that looks onto our front garden."
Thanks Jaye, I love the look of your 'slave cave'. I don't think we'd care where we had a room, just as long as we had a 'quiet' place to write.
I have maybe one more blog to do, so keep an eye out for some more author's spaces!!
xx
Recent Post
Shares February 2nd Hi Fiona, I can't believe i...

Shares I've been a little quiet lately, b...

Shares It was an Author Talk tour of epi...