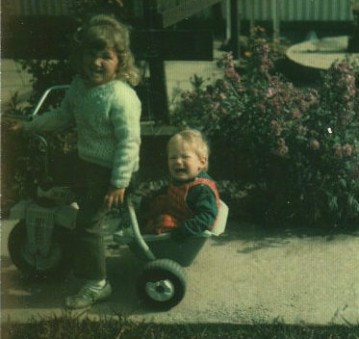 So tomorrow is the launch of my second book Heart of Gold. Sometimes I find it hard to believe I've gone from your average country girl, who likes cars and living in the bush, to someone who has published two books. I guess it's hard to believe because life is still very normal, I clean house, sort kids, go to my day job and deal with the same things. Sometimes I can't even fathom that I managed to sit down long enough to write a 370 page book, least of all two of them. I'm not sure how it happened?
But even though I'd never dreamed of becoming a writer, I wouldn't have it any other way. The wonderful people I have met, whether it be other writers or fans, has truly enriched my life. I also understand that not everyone is going to enjoy my books, we are all different and unique, but none the less I'm thankful that a lot of you do. So I'm very excited about tomorrow! I have just finished cooking up a storm…hedgehog slice and a yummy fruit cake slice, to go with the scones and other cakes…in preparation for the big event. Hopefully a few will bring along some wine to go with all the dip and biscuits and we can celebrate properly.
For those of you who can't make it, you're welcome to buy a signed copy from me and I'll post it out. Just send me an email on the right of my homepage. And if you're around at any of the events or signings I'll be doing this month please stop by for a chat. I love to talk.
Oh and if your wondering about the picture…don't worry, my brother loved being my passenger! Those are real tears of joy!