So the new book came out while I was in Perth kicking off my tour. It was amazing to see The Sunburnt Country up in the bookshops and to hear they were selling so well. I started with a trip to Albany where the guys from Paperbark looked after me down at the boatshed. I've signed a heap of books too, so if you are near Albany and would like a personally autographed book, drop in and see Lockie or Georgie.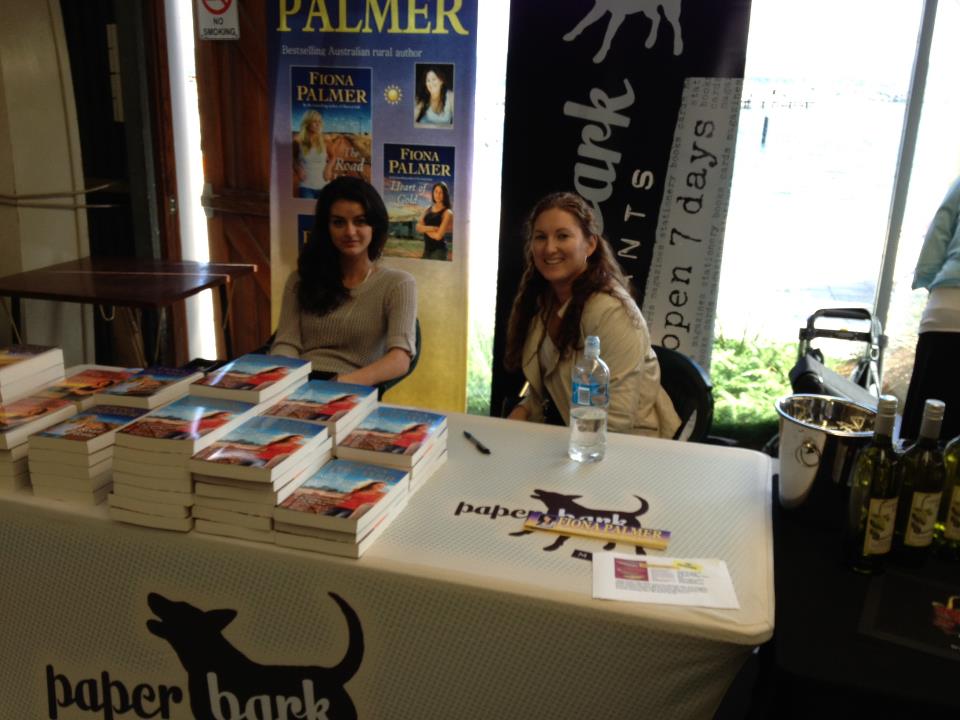 Here is Georgie and I parked right next to the wine table! Too bad I had to drive. 🙁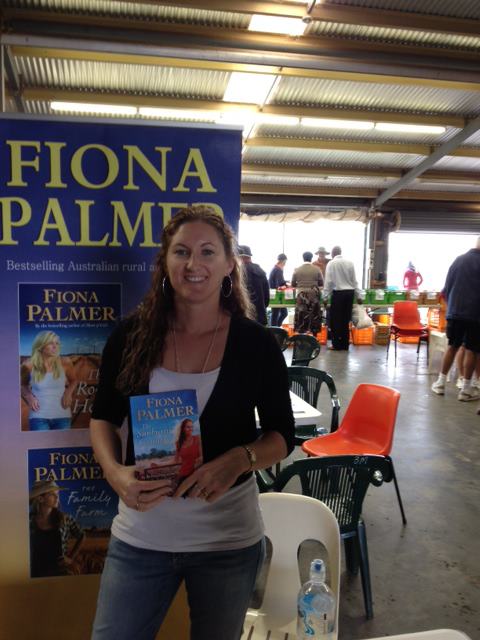 I had to get up early, leaving at 5am to get to Albany on time. I had missed heaps of Kangaroo's on my way to Lake Grace, and was quite releaved seeing as I was driving my new car. Well newish. But just out of Lake Grace my good fortune came to an end as a joey doubled back onto the road. If it had just followed his mum all would have worked out fine. I could not finish the 2.5hr drive still left to go as the car wasn't safe to drive. So I got it back to Lake Grace to my in-laws place. Waking them up! Bad form. Had to call hubby to borrow my parents car, which he drove to LG so I could continue on my trip. I got back from Albany and had to borrow my mum's car to do the Perth 3 day tour as well, clocking up over 18ookm's. (thanks mum, I owe ya one!)
So Tuesday morning we headed straight to Perth, some 350km away. (no roo's this time) First stop was Dymocks Carousel to sign some stock. Wow, they have a new shop and it was gorgeous. Look at this set up! I was told that many customers have fallen asleep on these chairs. (sooo comfy!) Next was Dymocks Hay St in the city centre. Was great to catch up with Barbara again & sign more stock. If you are in Perth and want a signed copy, now you know where to go. Also Dymocks in Garden City have some as we stopped off there on our way down to Margaret River.
That Tuesday afternoon I had a talk at the Maylands library and afterwards went across the road for a cuppa with Joyce, one of our WA Penguin reps. By the time we got to our hotel (after freaking over how much parking in the city costs. Seriously $40. I'm so not used to that.) we crashed out early. After some shopping on Wed we hit the road down south. Just so beautiful down that way. I love the green and the trees. That night it was a talk at the Margaret River Bookshop with the wonderful hosts Pauline and Keith.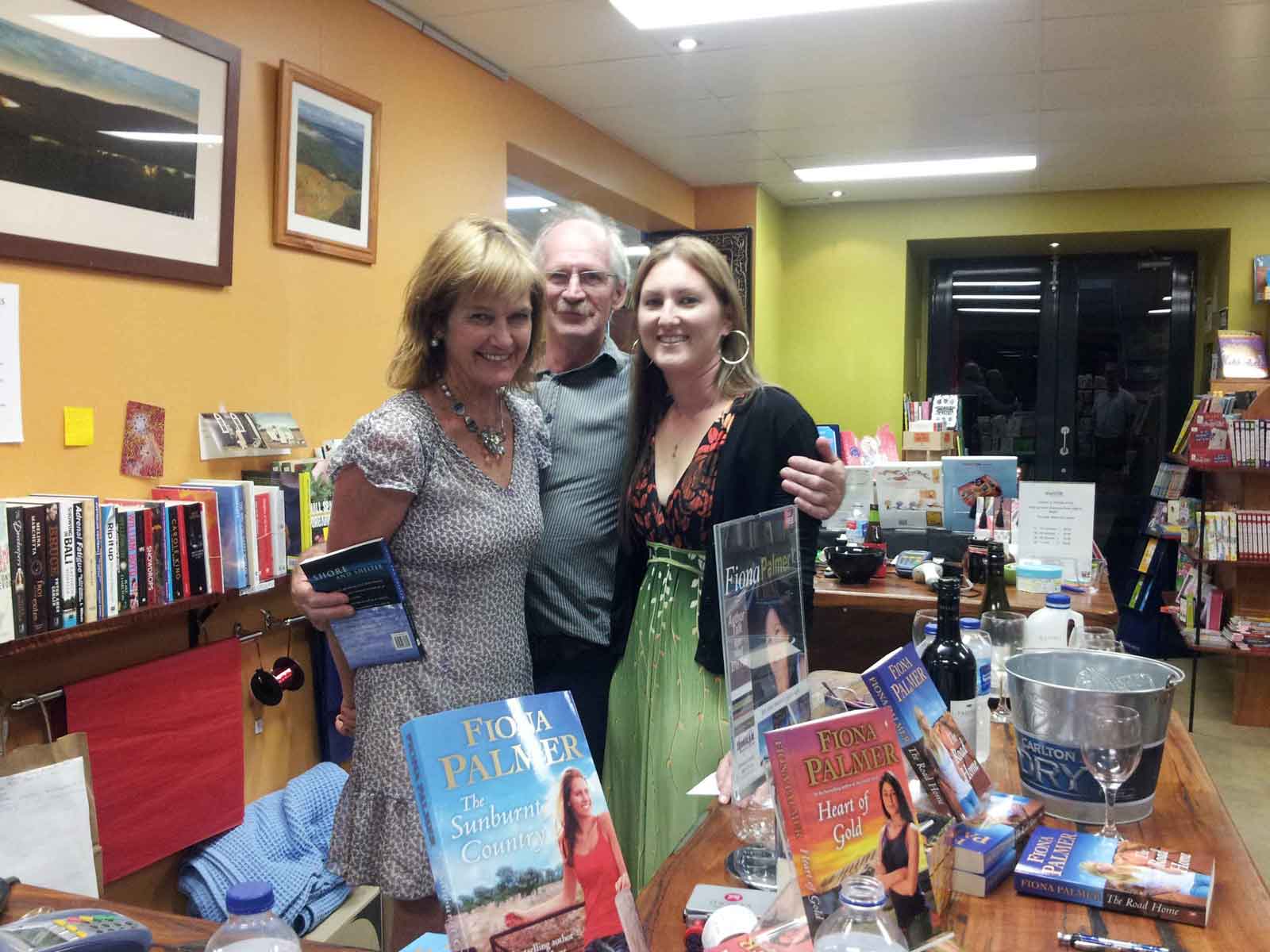 They had yummy snacks and wines. Such a beautiful book shop. I wish we could have one of these out in the country! My backdrop for the talk was awesome.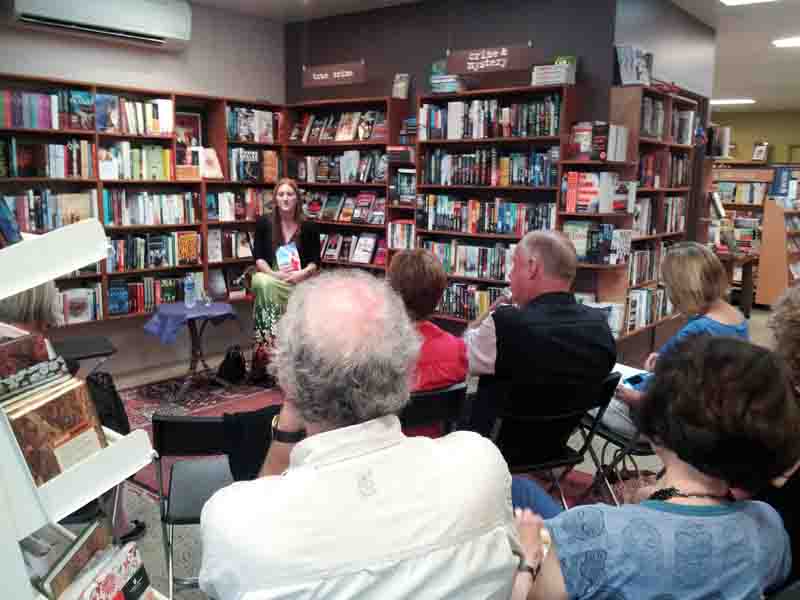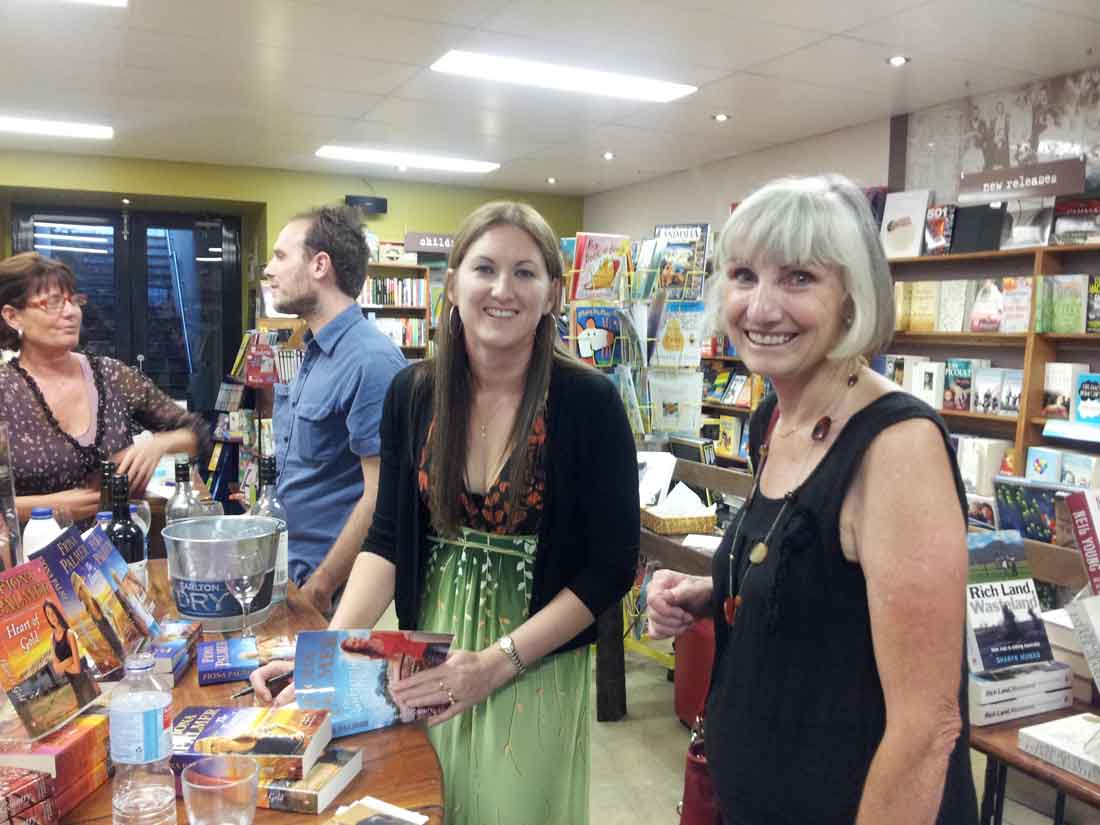 Our last day was Thursday, driving back to Busselton for a talk at the library. Nearly 40 people turned up to hear me talk. Scary. But everyone was so welcoming and full of questions which helped ease my nerves. And as you can see by the photo's I wore two dresses on this trip. (That would shock my friends lol)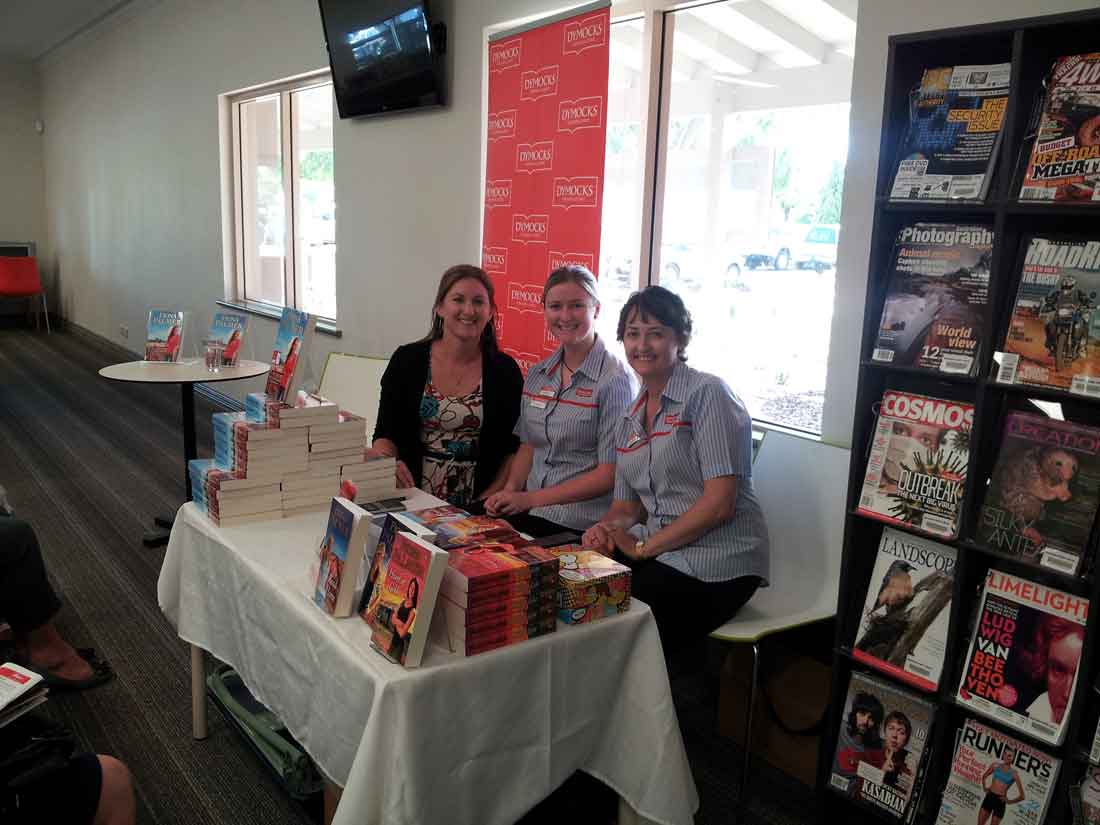 The lovely ladies from Dymocks in Busso came to support the event again. Suzanne (on the right) and Karen from the Library do a wonderful job. Thanks for having me back!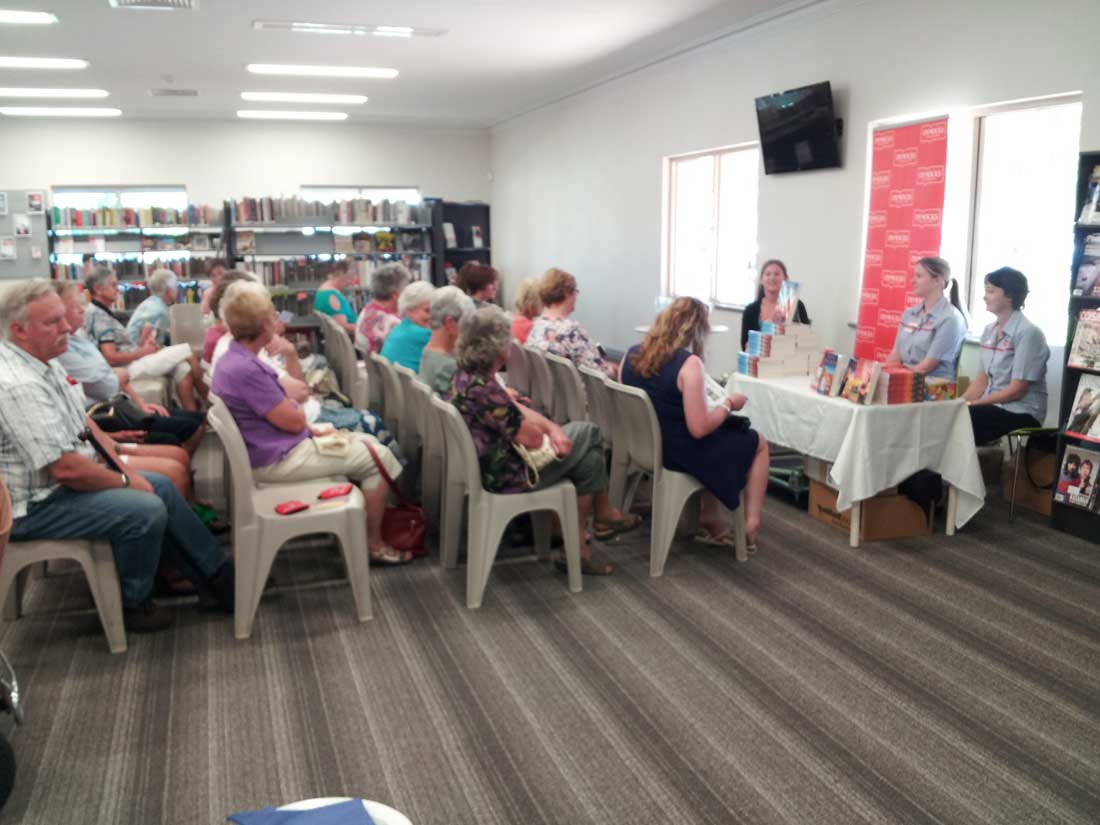 After the talk it was time to fuel up and head home. I had to stop in and pick up my kids from my in-laws (thanks Grannie & Pop) and also see how my poor car was going. Hopefully its all fixed by the end of next week!
I like driving but by Thursday night I was rather tired. It was good to be back home. Now I'm busy getting ready for the Wagin Wooolorama which is on the 8th & 9th of March.
Thank you to those who came to the talks, your support is greatly appreciated. I hope you're all enjoying The Sunburnt Country.