Well Mother Nature has thrown a spanner in the works with massive amounts of rain during harvest. Our area has had from 80 to 130 mills and it is still raining. We went out this morning to take a few pictures, see below. With farmers already dealing with sprouted grain, this is not going to help at all. Money for grain isn't that flash at the moment and even worse when downgraded to GP, or worse…feed.
The water in town at our neighbrours house.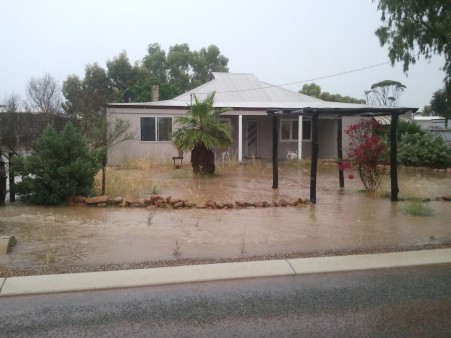 At the end of town.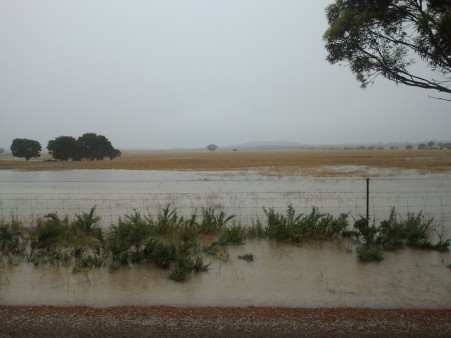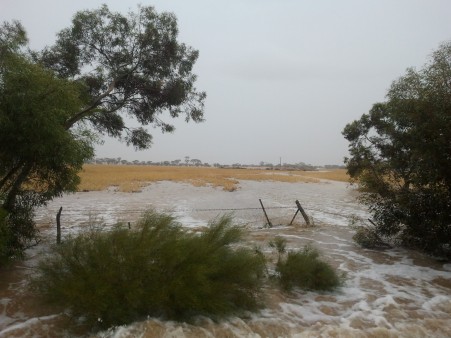 A few farmers crops…hmm, bogged headers.