I have Pamela Cook as my guest blogger today. She is a new rural author and her first book Blackwattle Lake is out now. I read this book just recently and it was slightly different in the way that the story was all about Eve and her journey. Even though there was a romantic thread, it took a back seat to Eve's inner workings. I liked Eve, she was very human and had flaws. So it's only fitting that today Pamela is talking about characters. Thanks Pamela, over to you. 🙂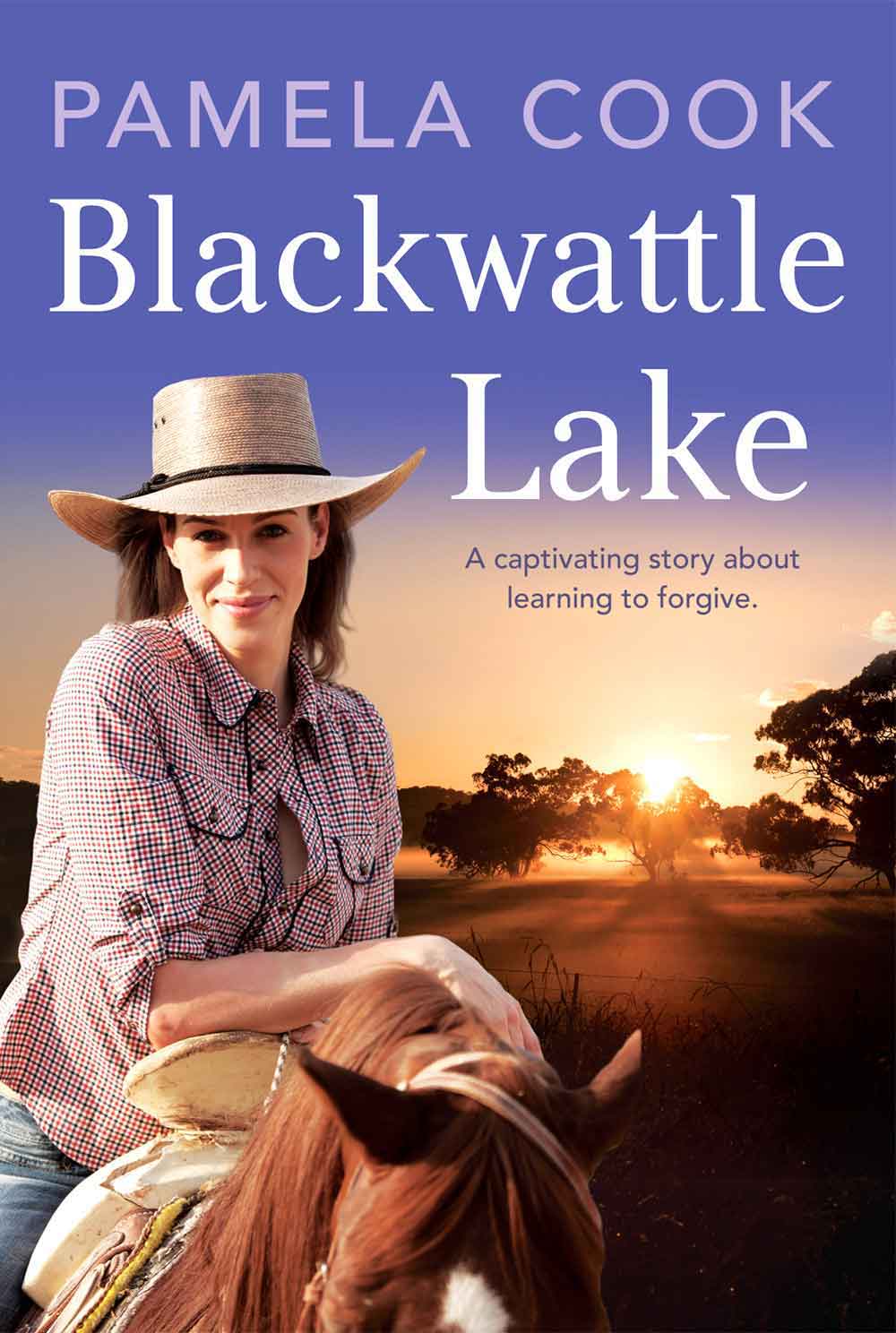 Hi there and thanks so much Fiona for hosting me on your blog today.
One of the things I'm enjoying the most about having my novel published is the opportunity to network with other writers and the Rural Fiction girls have been so welcoming and supportive. When I first wrote Blackwattle Lake as a nano novel (for the uninitiated that's a challenge to write a 50,000 word novel in a month – November) I hadn't even heard of Rural Fiction and had no idea that's what I was actually writing. That was November 2009 and since then of course the genre has taken off. There are so many great reads out there and so many wonderful writers – it's a privilege to be included in such a friendly and talented group.
One of the things readers have commented on about Blackwattle Lake is the strength of its characters, especially my heroine, Eve. When I think back over the classic stories and characters I have most enjoyed it's the strong personalities that stand out – Elizabeth Bennett, Scarlett O'Hara, Scout Finch, Jayne Eyre, Clarissa Dalloway. All of these women know their own minds and make their own decisions, often railing against the norms of the society they live in.
The same is true for the Rural Fiction novels I've read: Ellie Hughes and Matilda in Jilted (Rachael Johns), Kate Thurston in North Star (Karly Lane), Lena Todd in The Girl in Steel- Capped Boots (Loretta Hill) just to name a few. While all these women have their own issues and problems to deal with they're more than capable of looking after themselves. They have their own careers and ambitions and aren't afraid to speak their minds
Of course that's not to say that every female protagonist has to be Wonder Woman. Strong characters are those who have flaws but battle on regardless and in some way manage to overcome the obstacles they face despite their imperfections. A woman who is able to stand on her own two feet, be self reliant but also vulnerable at times and able to change as a result of her experiences is my idea of a true heroine. Elizabeth Bennett has her own degree of pride – and prejudice – which she had to grapple with before she can see that Mr Darcy is in fact the man for her. Whether she faces her past (as my protagonist Eve Nicholls does in Blackwattle Lake), takes on the "baddies" and wins or opens her heart to love, it's the development of the heroine's character that readers – and writers – are interested in.
Eve's character came to me fully formed. There she was standing at the gates in front of the house she grew up in and I already knew who she was, how she thought and that she was fighting some demons. I didn't know exactly what those demons were for a while but they emerged as I continued to write. Eve has returned home after an absence of twenty years and being back conjures up a whole lot of memories that she's soon forced to deal with. But she gets on with the job. Eve certainly isn't "sweet". In fact she can be straight out brash at times but at her core there's a decent human being who has had to deal with some pretty serious stuff. She runs into a whole lot of people she would rather not see again but takes it in her stride. Like all of us, she has "issues" and it's the unravelling of these problems that creates the plot. Eve soon finds that being back in the bush isn't as bad as she thought it would be. She adores the space and the quiet. Her love of the land comes flooding back. And she does love animals and ride horses – two very redeeming qualities!
Starting with a character and developing the story based on her experiences is, for me, the best way to write. Not everyone's going to love Eve, just as not everyone loves Scarlett or Lizzy or any other heroine – but for me creating a strong female heroine, flaws and all, is the best thing about writing a novel.
Who are your favourite heroines? And what do you love about them?
Thanks Pamela. Without a doubt I love a gutsy, strong minded heroine who can do things for herself. (and can say all the things I can't) But underneath all that she has a soft gentle side and flaws. Elizabeth Bennett is great, but there are so many. I can't wait to see who everyone suggests.