I have Fiona Lowe, author of 26 books, on my blog! (Yes, I dream of gettting to that number, I'm working on it!) I met Fi many years ago now (she's another one of those amazingly friendly and supportive RWA ladies) and have attended a few of her sessions on writing. One was in Perth back in 2010. I always get so much from Fi's lectures and as a writer I think you can never stop learning or working on your craft. (Especially me, who needs reminding quite often!) Fiona has some great tips on writing here.
My favourite character of Fi's is Emily Tippet. Once you read about her, you'll know why. 🙂 Oh and Fiona is also a Ruby (Romance Writers of Australia) and a RITA (Romance Writers of America) winner. Which is HUGE in the romance circle. (Gosh it would be awesome just to win one of these awards! And she has both!)
Over to you Fi……
*****
Thank you for having me here today, Fiona!
I remember my first ever trip to the Outback. It was the Flinders Ranges in South Australia with its rugged gorges, vivid red ochre soil, magnificent river red gums and the sense that nature could kill me so easily with its blistering heat and lack of permanent water. I was stunned that in the 1800s, Europeans believed they could live out there in the heat and flies and make a living from sheep. Some did. Most failed. Out of those experiences around the country came the poems and stories of Banjo Patterson and Henry Lawson and the paintings of Frederick MacCubbin and Tom Roberts to name a few. All of it became part of our cultural identity as Australians.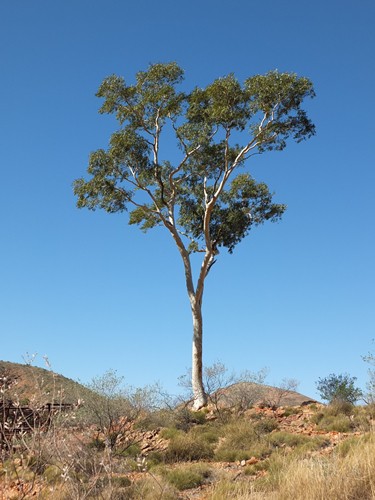 Today, the bulk of Aussies live in urban areas but this pull of the Outback remains strong. We want to experience the isolation, face the challenges the desert throws at us and become part of the great Australian folklore for a few weeks. Around the country people are planning and or currently doing 4WD trips on the Canning Stock route, the Oodnadatta track and crossing the Nullaboor. Of course, many people live on outback stations or in small rural towns, far from the services city folk take for granted such as schools and health care. These are the people who we love to watch on TV in The Farmer Wants a Wife and McLeod's Daughters. These are the people I write about.
As a prelude to my Wedding Fever trilogy, (Saved By The Bride, Picture Perfect Wedding and Runaway Groom), which is hitting Australian, shelves this September, October and November, Harlequin have re-released three of my Aussie rural medical romances (and one set in Vietnam) in an anthology called, Fiona Lowe's Weddings.
When I created Warragurra, I had the Flinders Ranges and Broken Hill in mind. Warragurra can be both caring and critical. It features a Flying Doctor's base, a sheep & cattle station, a hospital and people who think they know everything about everyone. They don't. In Wedding in Warragurra, Kate Lawson has come back to town and no one is happy to see her. They blame her for the death of her husband, the town's sporting hero, and clearing her name will only blacken his memory. Sometimes, small towns have to bleed before they can heal.
The second Warragurra book is a bit lighter and centers on Emily. Born and raised on a cattle station, she's the only daughter with four brothers. She can shoot pool, hot wire a car and fix a pump, but she's seriously out of her depth when it comes to being anything other than friends with a bloke. Of course, to make matters worse, I threw her up against Linton (literally) who has been flirting since the cradle. He thinks he knows everything there is to know about women until he meets Emily. I had so much fun writing this book and even pitied poor Linton when he had to deal with Emily's four brothers and a father. I'm surprised he didn't run straight back to Sydney.
The Surgeon's Chosen Wife, is set in glorious tropical Queensland. Oh, how I adore the old Queenlander houses so I put one in this book and it became its own character and an integral part of the book as Ryan slowly rebuilds his life after being hit by a car. The idea for this book came from a real life event; a surgeon at the top of his field who almost died after bouncing off the bonnet of a car.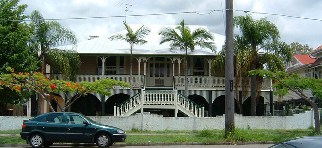 A Woman To Belong To, pays homage to Vietnam, a country I love. Australia has a strong connection to this beautiful country and Eurasian, Tom, raised in Australia after the Vietnam war, is working as a doctor in Hanoi and trying to find his birth mother.
I hope you enjoy these four stories, which I promise will take you on an emotional ride but no matter how dark it gets, I always guarantee you a happy ending and get you in the mood for my Wedding Fever trilogy.
I'd love to give away an eBook copy of Fiona Lowe's Weddings so just leave a comment about a place in the outback you've visited or where you would like to visit and why.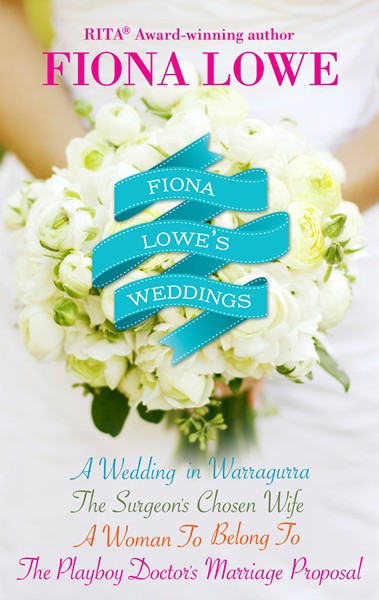 Fiona Lowe's Weddings blurb:
Four of Fiona's favourite rural romances republished together in one volume! They may have sworn off romance but could wedding bells be on the horizon for these couples? In the small outback town of Warragurra, widow Kate Lawson and single dad Baden Tremont fight their feelings for each other, and nurse Emily is vowing she'll never fall for her playboy boss, Linton. In far north Queensland, doctor Sarah is intrigued by her gorgeous new neighbour, enigmatic surgeon Ryan who's also a blast from her past. Over in stunning Vietnam, Tom is on a quest to discover his past. Will he also find his future with Bec?
Discover how these couples get their happy ever afters, as Fiona Lowe welcomes you into warm-hearted small communities with stories packed with emotion and sparkling, feel-good romance! This bundle includes: The Warragurra Duo; A Wedding in Warragurra & The Playboy Doctor's Marriage Proposal as well as A Woman to Belong To and The Surgeon's Chosen Wife.
Sale links
Booktopia http://www.booktopia.com.au/search.ep?keywords=Fiona+Lowe&productType=917505
iBooks https://itunes.apple.com/au/artist/fiona-lowe/id383835373?mt=11
Amazon http://www.amazon.com/Fiona-Lowes-Weddings-Warragurra-The-Surgeons-ebook/dp/B00IPDSJKW
Mills & Boon Australia http://www.millsandboon.com.au/products/author/fiona-lowe
And all other eBook retailers such as Big W & JB HIFI Books
Fiona's Bio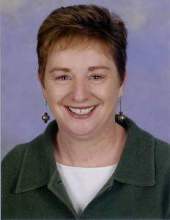 Fiona Lowe is a RITA® and R*BY award-winning, multi-published author with Harlequin , Carina Press and in 2015, Berkley USA. Whether her books are set in outback Australia or in the mid-west of the USA, they feature small towns with big hearts, and warm, likeable characters that make you fall in love. When she's not writing stories, she's a weekend wife, mother of two 'ginger' teenage boys, guardian of 80 rose bushes and often found collapsed on the couch with wine. You can find her at her website, facebook, Twitter and Goodreads.