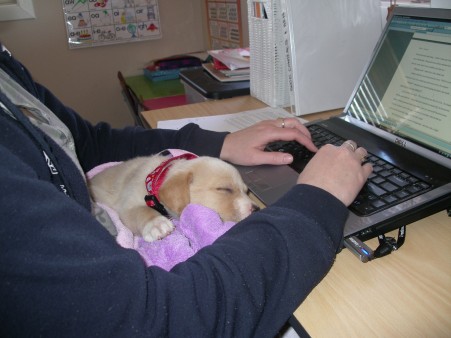 At the moment I am about halfway through the copyedits. I had Sally to keep me company … if she's not on my lap she's snuggled up at my feet (or chewing on my toes!!) I've posted a sneak peak at Heart of Gold and what it looks like with all the little changes and deletions. All those little unnecessary words … or in my case some paragraphs … that just aren't needed.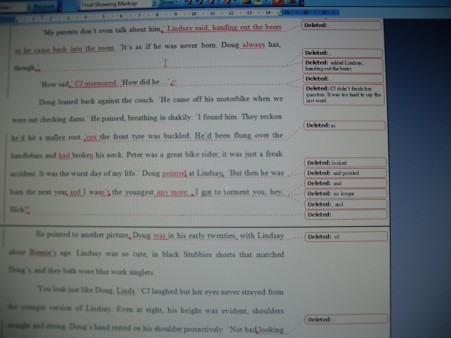 I've already done an edit with my publisher Ali and this is the second one with Penguin editor Jo. Having different people look at it, you get different opinions and point of views, so we all work together to make the book the best it can be. You wouldn't believe the silly little things they fix and I look and it, slap my head going "oh my god … I can't write" lol!
But I value their input, they do such a fabulous job (I could imagine how hard it must be to offer suggestions without trying to offend someone). But I'm not a picky writer, most of the time I go with all their recommendations … they know more about writing than I do!
For example, I've just started Sarah's Journey AKA book 3, and I've been told I would flow better to cut the first two chapters, and you know what, they are right *sob*. Sometimes we just don't see it. (well I don't, I'm still learning so much about writing …)
Well I must be off, my other day job is calling … not the 'mum' job, the one at the 'shop next door' job.