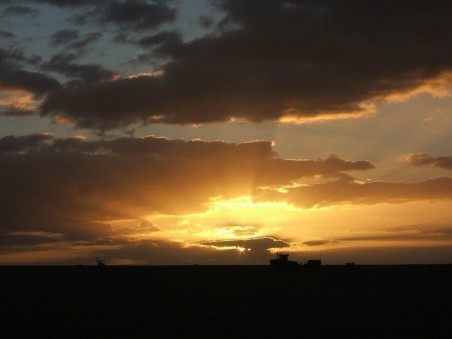 Sarah's Journey is the working title for my third book … I don't expect that name to last. Gumlea became The Family Farm, The Cleanest Cut became Heart of Gold … so I'm not holding my breath lol.
I have a deadline to finish this book and its around April next year, so then it can be edited and printed ready for 2012. Can I get it done by April? … I bloody hope so. I think I can but that's not including interruptions like Christmas, holidays, harvest, work, unforeseen flu's and bugs … but I will try!
I have re-typed out my synopsis/working plan so I'm clear on what will happen throughout the book. I also found a small calendar from my notebook and worked out the timeline. Very important to have seeding in the right month etc. This book will be based back on a farm, not like Heart of Gold which was more in the shearing sheds.
Next I have to get back into writing Sarah's Journey. Seeing as I will probably take out the first two chapters I wrote, it drops my word count back down … which means more is needed before the deadline. Yep, next week I need to crack the whip and sit my butt back down. Its all in my head, it goes around and around waiting for me to find the time to write it out. So it gets quite tiring when I can't find time to write. Sarah and Jack so desperately want their story told!!
On a good note I had a friend tell me she saw my book The Family Farm in a bookshop (yes a bookshop lol) in London!!! London, crickey how cool. The owner gets in Aussie and African books to sell. Amazing. I'm still excited to see my book printed in German. (Which I'm hoping won't be far away… the contract said it would be done no later than early next year!) I'm wondering what they renamed it too … and the cover. Yes, can't wait.
Hopefully I will have a confirmed cover for Heart of Gold to share with you all soon.