Win a Christmas pack!
It's finally here! My special Christmas pack. (Yes, it's time to start thinking about Christmas!)
I'm running it early, so I have time to post out the books to the winner. (Some may want to split the pack up and use as presents for others. The winner can let me know who you want the books signed to.)
The pack is every one of my books, signed.  You get everything you see in this picture, except my black sheet! 🙂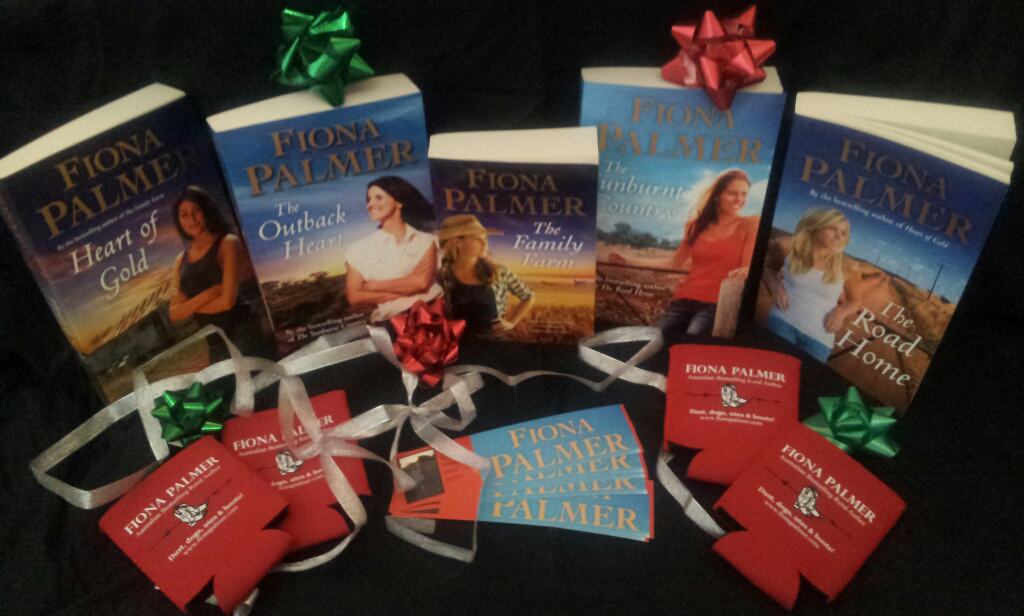 (Bundle worth over $100)
All you have to do to enter is send an email to fiona_palmer@bigpond.com and tell me who you would want this pack for.
The competition starts on the 4th November and ends on the 18th November. A random winner will be drawn in the morning at 7am, West Aussie time.
Good luck. 🙂
19 Responses to "Win a Christmas pack!"
Leave a Reply
Recent Post
Shares February 2nd Hi Fiona, I can't believe i...

Shares I've been a little quiet lately, b...

Shares It was an Author Talk tour of epi...