Getting ideas for books is not a planned thing, sometimes I get on with life and just hope inspiration strikes or that something I hear or see brings on a story idea. Sometimes things move me and I want to write about them. Like with The Sunburnt Country, the issues of depression, rural suicide and the affects of drought on the whole community.
With The Outback Heart, it all started when I picked up the Lakes Link News (Lake Grace's local newspaper) and came across Josh's eulogy. I knew of Josh and had heard of his story from friends. I didn't know him personally but I had friends who had attended his funeral and said how huge it was. As many as 1000, some said.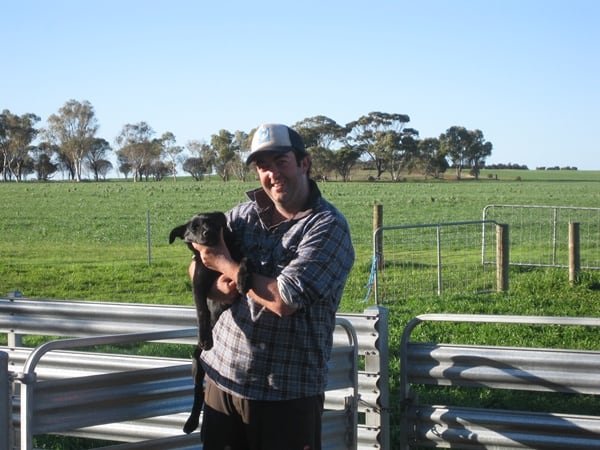 So I began to read the eulogy and it struck a cord. By the time I had finished it I knew I wanted to write about this. A story started growing from that moment.
I got in contact with Josh's mum, Ronni, told her my idea, and asked if she would mind. (They are farmers near Kukerin, which is around 85km from my place, give or take.) She was delighted and so I went to their farm in Kukerin. Such a bubbly loving lady who took me in and told me many wonderful stories of Josh, the happy and the sad. Ronni is also a nurse so I was able to get the right details, which I find is important to be able to write about it properly. (my mum also nursed with Ronni so she came along and we had some long chats lol)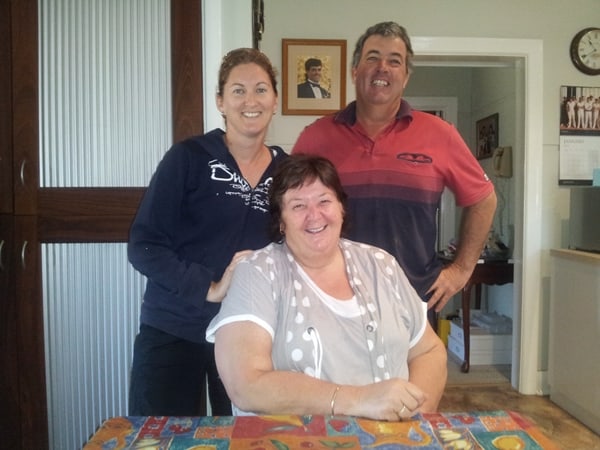 Colin dropped by also, a busy farmer but he had time to talk about his son. They had the biggest smiles when talking about Josh and laughing at some of the things that had happened in his life. It was very moving. I used up many tissues in writing this book. 🙂 It was still coming up to Josh's one year anniversary and as a mother myself I could only imagine how hard that would be.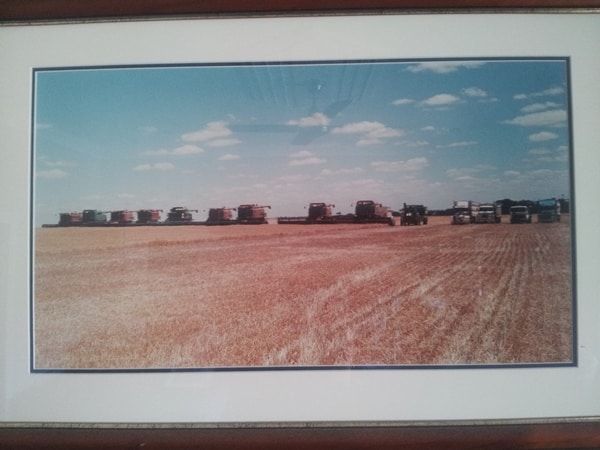 I took this photo, of a photo hanging up in their house. It's the community of Kukerin helping out the Joyce's when Josh was sick. They all came together to help them harvest. That's what it's like living in a small community. Yes, everyone knows your business but they are also there to help when it's needed. Something I love writing about.
I felt very honoured to be able to write about organ donation and use some of Josh's experiences in my book. I've always wanted to be an organ donor. I see our bodies as cars. We use them to get around in life but when we don't need them anymore we can take it to a wreckers shop and use parts for other ones. I don't need my body when I'm gone and I'm not a religious person, so I've always wanted to be a donor. But now I have a way to really support the cause by spreading the message and by also giving part proceeds of The Outback Heart sales to Transplant Australia. I also registered properly at www.donorregister.gov.au Donate Life.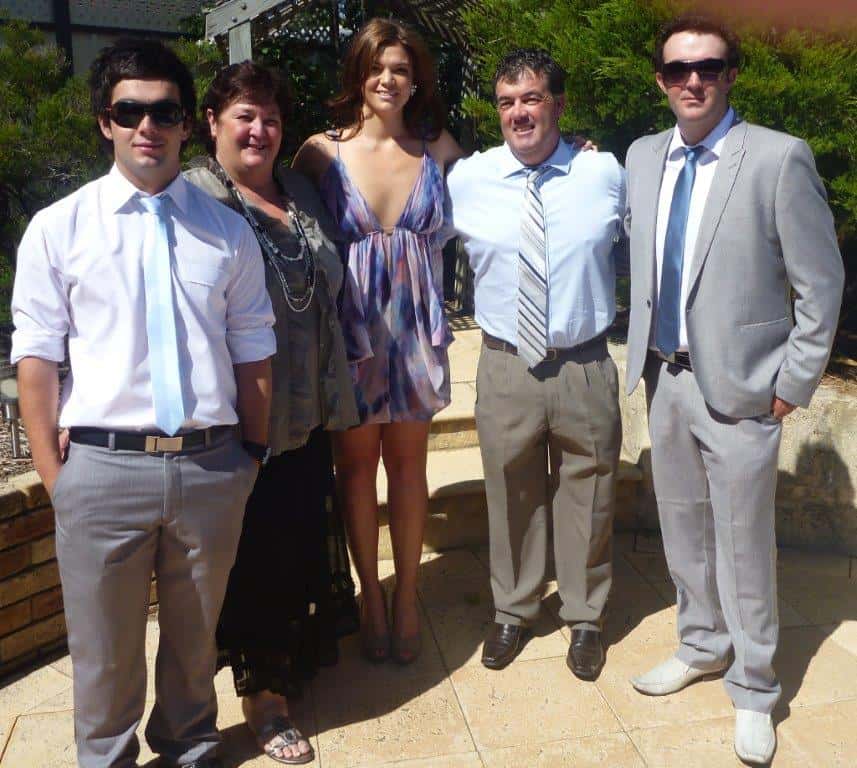 So I take this opportunity to thank the Joyce family again for sharing Josh's life with me. Thank you for answering my questions and for being so open and welcoming. You guys are awesome. And to the donor family who gave Josh such an amazing gift so at the age of 15 he could continue living his life, thank you.
Below is the full eulogy written by Josh's Godfather, Tom Pearce.
Joshua Kane Joyce 'Yoda'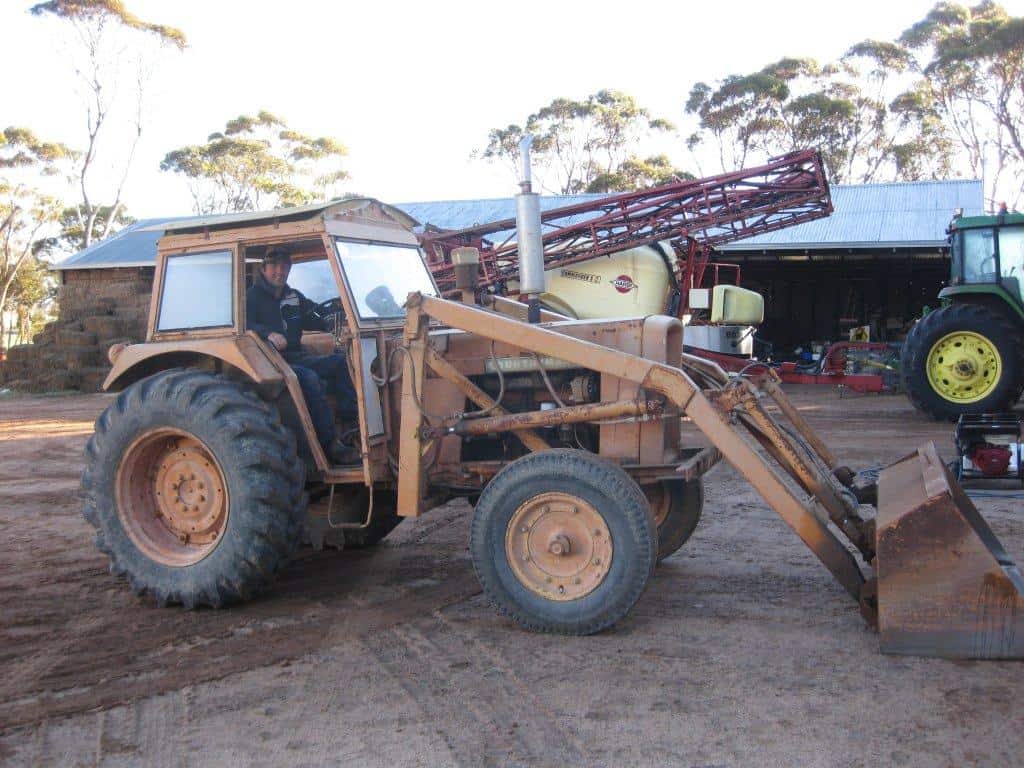 On the 3rd July 1985, Joshua Kane Joyce was born. He was perfect, a happy healthy baby who was a complete joy.
The home farm 'Glensarsfield' along with the Kukerin community was the ideal environment for the Joyce family to grow. Josh thrived alongside his sister Ashleigh and brother Kalan.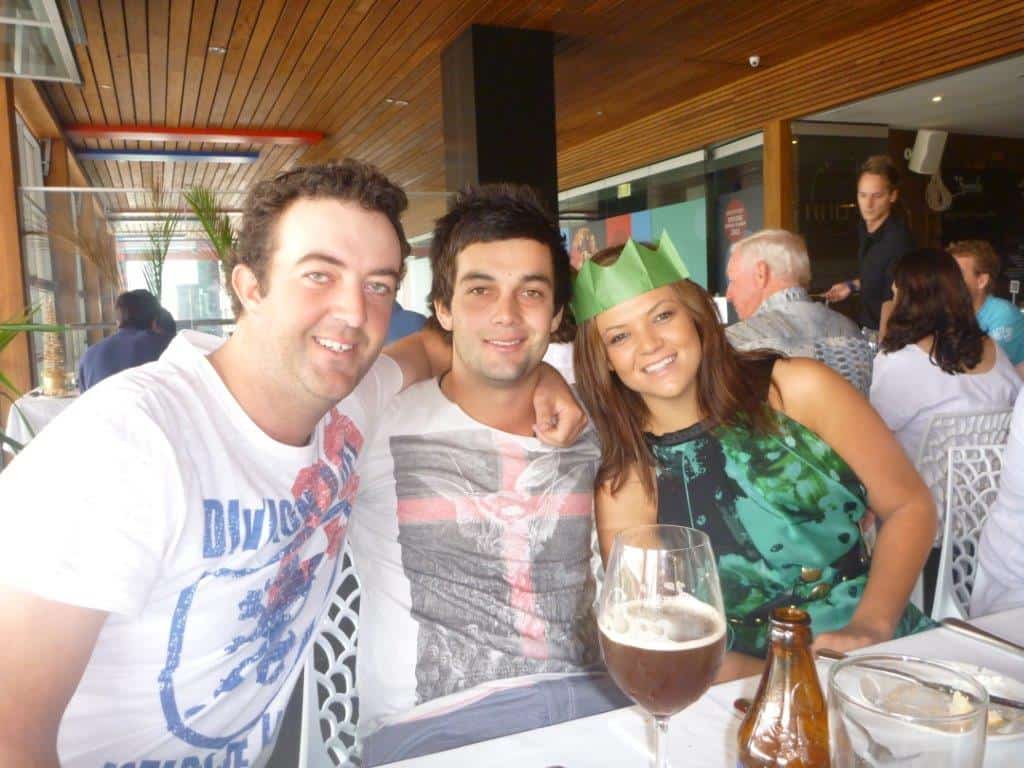 At Primary school Josh was a quiet achiever; he was known to be neat and studious with his studies and very conscientious with his homework. He was mainly in a class of 6, Josh, Troy and 'the four girls'. One of those girls was Anna Joyce; their mateship was well and truly cemented early in life. This friendship continued to flourish into adulthood, with them sharing their 21st celebrations together.
Josh and Ashleigh spent 3 years together in the senior room at KukerinPrimary School, it has been noted that these two were never known to dob on each other or to fight while at school. Definitely protectors of each other, this was never to change.
At sport, Josh was totally motivated and competed with determination; he loved his Dad coming to help at various sporting events, especially cricket.
There is a special memory of Josh proudly going off to his first school camp in year 4. Ronni had packed clothes for each day in separate plastic bags, each one labelled. At the end of the week it was discovered that Josh was still wearing the same clothes, the plastic bags still perfectly packed under his PJ's.
There was an artistic side to Josh that he was secretly very proud of. One year Josh and Ashleigh entered the Narrogin Eisteddfod to perform a piano duet. Ashleigh played this well rehearsed piece beautifully but Josh was mortified as she had played it in the wrong octave, the musician's temperament in Josh was tested that day. As a young man his talents broadened into the area of dance where he was convinced that his moves could rival the very best.
In 1998 Josh was to begin a new phase of his life when he commenced boarding at AquinasCollege. Josh (or better known by his peers as Yoda) embraced Aquinas and all that was on offer; he was a fiercely proud 'Pinder Boor' boy and he wore the school colours with great respect.
Strong friendships were forged, Josh was very popular, he was everyone's friend and as years went by these friendships would remain.
However, life would change forever when in September 1999 Josh was diagnosed with Cardiomyopathy. His heart weakened steadily, until in October 2000 Josh underwent life saving surgery and a device known as a Heart Mate was inserted. The device was only temporary and a heart transplant would be the only option for Josh. Just over three months later this young man was back in his school uniform with a determination to get on with life and get back to school and his mates.
Within a few short weeks, on the 22nd February 2001, Josh was back in hospital receiving the most wonderful gift of life, a new heart. And what a gift it was.
He was back at school by May resuming his life like every other year 11 boy. Josh said and I quote 'Not many people get to live twice. I just think I've got a new life – so I'm going to really live it.' And live it he did.
Josh never thought for a moment that his life should have constraints or limits. He would instead in his own determined way, quietly go about modifying what he perhaps could not do, until he was enjoying and achieving all the things that he could do.
Like all young people upon leaving school, there is a feeling that life is just beginning, and for Josh it was no different. He enrolled to study at Curtin and MureskUniversities. After three years Josh graduated with a Bachelor of Agribusiness. Josh however, did not see fit to be at his own graduation ceremony, he instead opted for his Certificate to be posted, as it was far more important that he get home to the farm, on the head, and on with harvest. Josh clearly had a chosen pathway.
From University he was accepted in the Westpac Graduate Program in Ballarat, which let to employment at the Westpac Banks in Esperance and LakeGrace. Josh thoroughly enjoyed his time with Westpac, but there was an obvious yearning to get back to the family farm.
Josh's return to 'Glensarsfield' in some ways was perhaps the most significant part of his life. It was back in Kukerin that Josh was able to fulfil dreams, be content and achieve his sporting milestones.
Josh was already an accomplished golfer, he challenged the very best that the district had to offer. He was Kukerin's Club Champion in 2008 and 2010 and runner up in 2007 and 2009. He was the Lakes Association Champion 2007 and runner up in 2010. In the State Sand-Greens at Kukerin in 2005 Josh was the Net Champion and in Wagin in 2010 he won the best gross on the Sunday. Josh was an uncomplicated golfer, often just using a driver, and eight iron and a putter. There was a determination and resolve in Josh that saw him achieve in the sport that he loved.
Playing for Kukerin Cricket Club was something that brought much pleasure to Josh, he had the opportunity to play not only with mates but to be in three winning grand finals with his dad, Colin and last year with his brother Kal. What was great for both of them was that Kal scored 100 and that Josh took 4 wickets. Can you imagine the inflated tales that were told over a few beers from both of them that night?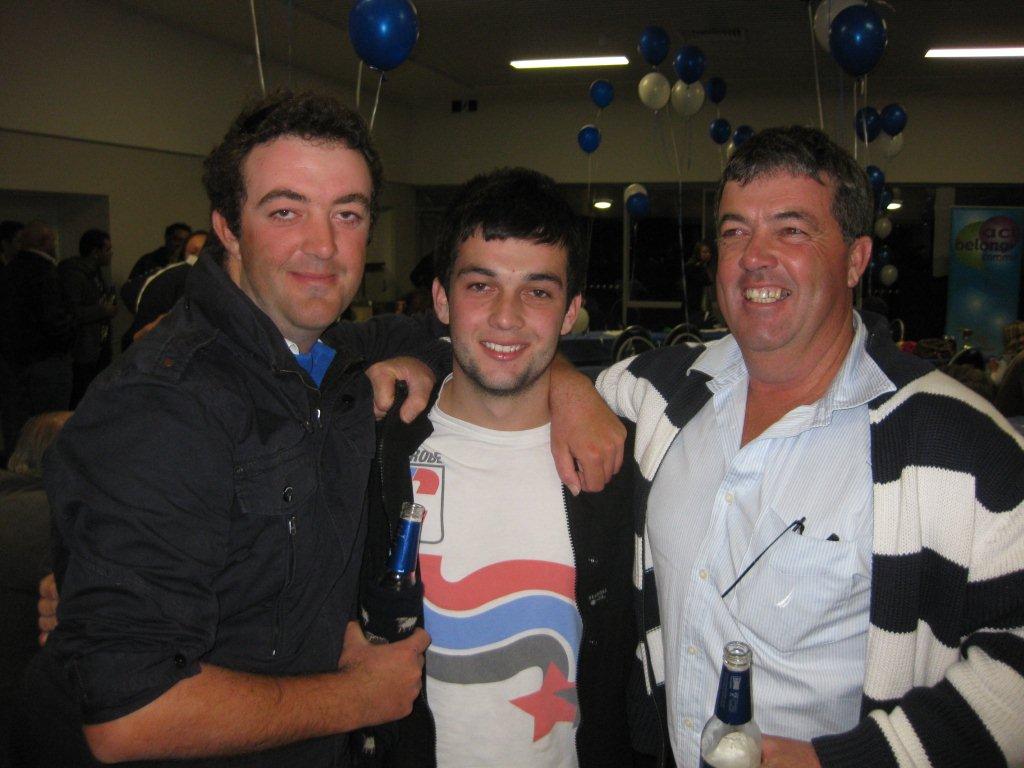 Josh was cherished by his Grandparents, Roma, Muss, Maisie and Kevin. They were an important and central part of his growing years. We offer our condolences today to Muss and Maisie.
I would also like to offer our support to Kaelene, who meant a great deal to Josh and who brought him much happiness.
Josh had a very special way about him, he would casually enter a room and it would light up, he listened well and had great wisdom. He was a loyal and constant friend and I know that you will all miss him dearly.
There are three very special acknowledgements that I would like to make on behalf of the family. The first is to AquinasCollege. From the moment Josh arrived in year 8 till his graduation in year 12 he and his family were supported and nurtured. Regardless of all the challenges, the school was unwavering in their determination to ensure that Josh's schooling life was as fulfilling and vibrant as it could possibly be.
Secondly, the three way relationship which existed between Josh, Josh's family and RoyalPerthHospital, was extensive; it was on many occasions extremely complex. There was so much shared. There was heartache, many tears, hours of waiting, the raw emotion was unimaginable. There was also faith and trust. There were staff who knew that Joshua Joyce was an astonishing young man and who treated him always with compassion and respect. The Joyce family shared an incredible journey with Royal Perth and they will be forever grateful for the love and commitment that was shown to their Josh.
Most importantly, how blessed we all were to share Josh's life over the last ten years. We witnessed a boy grow into a man and this was because of the generosity of one person and that persons family. This life giving gift was never taken for granted, it was treasured. To the donor family, Ronni, Colin, Ashleigh and Kalan are extremely grateful and forever indebted.
Because of what we know, and the importance of how it affects us, we ask that you please give serious consideration to organ donation.
Kalan, Josh was so proud of you; he was your number one supporter in all that you did. You were brothers and you were mates, what a formidable bond that is, it is unbreakable and forever.
Ashleigh, you were a light in Josh's life. He adored his little sister. You made each other laugh, you shared and kept each other's secrets and above all you were each other's greatest allies.
Colin, your relationship with Josh was so special, full of love and respect. You were so companionable; you understood each other, and Josh brought out the very best of you in so many ways. He loved his Dad.
Veronica Kay, your love for Josh knew no end, we al know the depths of it as did Josh. He was always secure in the knowledge that no matter what, his Mum would always be there for him. His love for you was equal in its return, he trusted your wisdom and he relied upon your strength.
We as his family and friends have so much to thank Josh for; he was honest, kind, determined and humble. He gave us his friendship and she showed us his courage. So today, we are together, celebrating his life. Please take away from here the memory of Josh's strength and his love.
How fortunate we were to have had Josh in our lives.