Description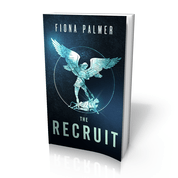 From one of Australia's Queens of Romance comes the debut in a brand new YA series about secrets, strengths, and what lies beneath the surface.
Jasmine Thomas is your normal seventeen-year-old girl. She dislikes the rich, mean kids at her school but loves her two best friends, computer-savvy Anna and popular, gorgeous Taylor. Her spare time is spent at The Ring, a boxing gym where she practically grew up learning karate, boxing and street fighting. So, yeah, she can kick some major butt.
Life seems pretty normal until Ryan Fletcher enters her gym; mysterious, hot and oozing plenty of bad-boy charm. But she isn't prepared for what she finds out about him and before long she's drawn into his adult world of secrets and lies. Just how far is she willing to go? And could this be the life-fulfilling path she'd dreamed of?
The Recruit is the first in the MTG Agency series.
'This book was so much fun! … The action started early and kept going until the final pages.' — Heather's Book Chatter