Dymocks Day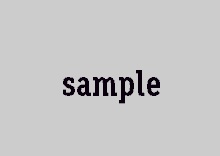 On Thursday, 25th November I will be in Perth at Dymocks Carousel for a special day they are having.  I will be there at 10 till 11-ish if anyone is around and wants to say 'hi' or get a book signed.  I believe Juliet Marillier will be there at 12 also. 
While I'm in Perth I will be catching up with my darling cousin, Megs for some girl time.  A movie is on the cards….new Harry Potter movie will be out too!!  Yes, I have all the books.  Read the first one when I was a teachers aid in a pre to year 3 class.  The teacher was reading it to the kids and I found myself totally lost in the magical world.  That was over 7 years ago!! I can't believe it was that long ago…wow. My daughter wasn't even born.
Seeing as Heart of Gold is only 3 and 1/2 months away from release date…I have been thinking about the launch.  Yep, I'm excited! Have a few things up my sleeve…so watch this space in the next few months.  Will also have the first chapter to put up soon, along with the book trailer…once i get a final copy of the cover!! Yay.
Recent Post
Shares February 2nd Hi Fiona, I can't believe i...

Shares I've been a little quiet lately, b...

Shares It was an Author Talk tour of epi...