Christmas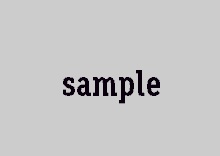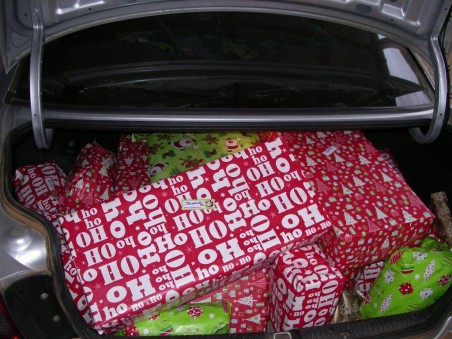 This was my car Sunday arvo, looking like Santa's sleigh.  Filled to the brim with pressents.  My mate Lea and myself headed to Perth for the yearly shop.  Our numbers have dropped this year to 50 kids.  Big kids moving on and not many little ones being born.  So we didn't have to find as many gifts this year.  We know all the kids, and try to get the biggest and best pressy with our set limit of $.  We take our job very seriously as the Christmas tree has been on every year since 1929…from memory… and is the biggest attended event our town has. 
We are a bit bummed we wern't successful with our grant this year. (Especially being such a tough year for the community/farmers) It means we have to charge people for the bbq packs.  We try to fundraise throughout the year so we cover this cost as the xmas tree is such a great thing for families and the community to come together, but in a small town its really hard.  There are not many volunteers left as everyone already has a million other jobs they volunteer for.  But that won't stop the party going on.  We always like to have a few little surprises up our sleeves for the big night also…and this year is no exception.  Last year we started a colouring competition for the kids. One way to brighten the hall with all their Christmas artwork and we have a secret voting system to pick out the winners for each group.  Hopefully ALL the kids remember to bring them this year…don't forget mums!…we don't want upset kids who have left their treasured pictures at home.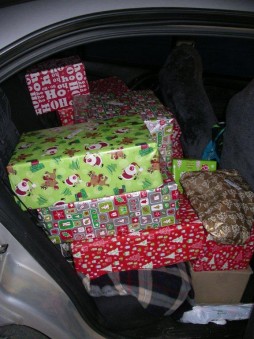 Recent Post
Shares February 2nd Hi Fiona, I can't believe i...

Shares I've been a little quiet lately, b...

Shares It was an Author Talk tour of epi...