Wednesday, 07 May 2014
by Admin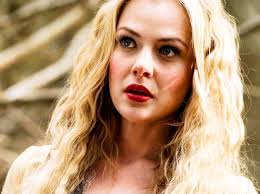 I have another wonderful lady answering my blog questions today, Jenn J McLeod! I met Jenn through the RWA Conferences and so it's been amazing to see her grow and succeed with her novels.  (In April her second book Simmering Season was released.)  Now lets find out a bit more about Jenn….   If you could be an animal, what would you be? Dog Dog Dog Dog Dog. But only if I am MY dog. No surprise that my novels have lots of dogs in them. Do your friends or enemies ever find themselves in your books? Hmm, hmm, hmm, hmmmmm, dah, dah, dah. Oh, sorry, Fee, what was the question? If you were not a writer, what would you be? Beyoncé! What drives you insane about the writing process? Nothing. I love every aspect about the writing process. If you didn't love this biz – all its fussiness and facets – you wouldn't be
Thursday, 04 July 2013
by Admin
This month Booktopia are celebrating Romance for Australian Authors.  Each day they will feature an Aussie Romance Author on their blog. Today its Anne Gracie anwsering the ten questions.  There is a fantastic line-up of Australian romance authors, including plenty of other rural-set fiction authors like me across the month so stay tuned. You can read my answers to those questions on the 7th July (Sunday). Now there are prizes for the Author and the Reader this month too. The author with the most sales in July will win a review on Booktopia's blog and a pair of diamond earrings from ICE! So if you were thinking of buying one of my books, or getting a few for your bookclub in the next few months, nows the time to do it. Here are the links: The Family Farm 17% off Heart of Gold 17% 0ff The Road Home 17% 0ff The Sunburnt Country 33% off Your chance to WIN! Any order for an Aussie Romance
Tagged under:
Anne Gracie
,
ARRA
,
Australian Romance Author
,
Australian Romance Month
,
Barbara Hannay
,
booktopia
,
Bronwyn Parry
,
Cathryn Hein
,
Dowerin Field Days
,
fiona palmer
,
Heart of Gold
,
Helene Young
,
Jenn J McLeod
,
Jennifer Scoullar
,
Loretta Hill
,
Mandy Magro
,
Margareta Osborn
,
Newdegate Field Days
,
Nicole Alexander
,
Rachael Johns
,
Rachael Treasure
,
The Family Farm
,
The Road Home
,
The Sunburnt Country
Tuesday, 14 May 2013
by Admin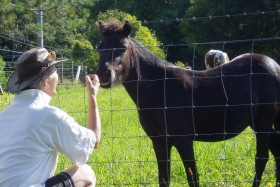 How I made my 'House' a Home – Part Two. Back in February I was on Helene Young's blog talking about how a house is not a home without an animal or two (or three). Well, a small town story is not a small town story without a feathered or furry friend. While my human characters in House for all Seasons are fictional, my animals are usually inspired by real-life versions (which is fine because they can't read, therefore they can't sue me or not talk to me when I get them wrong!) My host today, Fiona Palmer, is a sucker for an animal too, so I thought I'd share the inspiration behind my House for all Seasons menagerie – the Part 2 – and the important roles they play. Part 1 – is my canine characters (and those that think they're a dog!) Now for Part 2 – The menagerie…. Name: Muddy The Award-Winning
Recent Post
February 2nd Hi Fiona, I can't believe it's Feb...

I've been a little quiet lately, but ther...

It was an Author Talk tour of epic propo...