Buy Now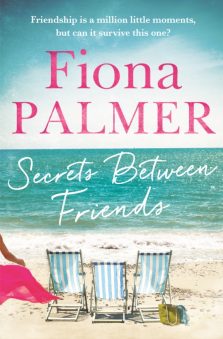 Life was about living, experiencing and emotions. The good and the bad. You had to laugh to cry. You had to love to hurt. You had to jump to fall or fly.
Best friends Abbie, Jess and Ricki are setting sail on a cruise ship, rekindling the excitement of a school excursion they took ten years earlier to the historic port town of Albany, the oldest city on the stunning turquoise coastline of Western Australia. But are they truly prepared for what this voyage will reveal?
Ricki, a dedicated nurse, harbours a dream she hasn't chased. Is she actually happy or stuck in a rut?
Jess, a school teacher and single mother to little Ollie, had a tough upbringing but found her way through with the help of her closest male friend, Peter. But Peter has bought an engagement ring and is ready to propose to Ricki . . .
Abbie had it all: a career, a loving boyfriend and a future, but a visit to the doctor bears scary news. Her world is tumbling down and she feels adrift at sea.
SECRETS BETWEEN FRIENDS is a poignant novel of romance, family dynamics and friendship. Through her highly relatable, sympathetic characters, beloved Australian storyteller Fiona Palmer writes about issues, experiences and emotions we have all faced while posing the ultimate question: What is really important in this life?
$25
---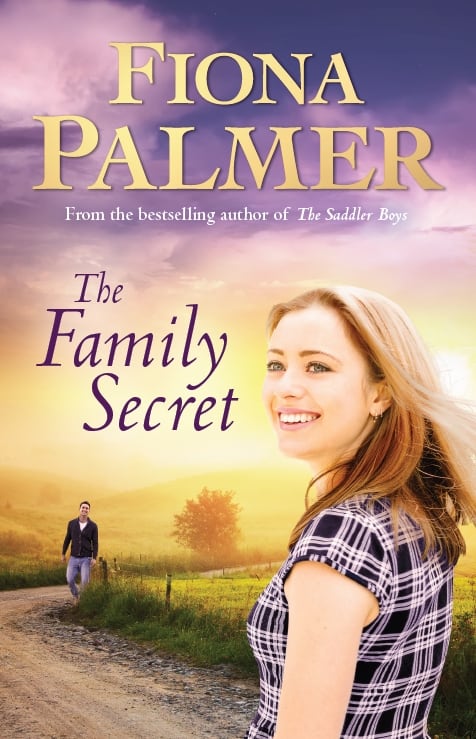 From one of Australia's favourite storytellers comes a heartwarming story spanning three generations about when to fight and when to surrender – and how new love can heal old wounds.
Kim Richards is a creative woman of the land, a rural ambassador who's renowned for her contribution to her community. But deep down, she's lonely. She's already watched the man she loves falls for someone else, and her dream of starting her own family feels like it's slipping through her fingers.
Enter Charlie McNamara, an older man who's arrived in Lake Grace on business. Sparks fly between Kim and Charlie, but he seems to have a hidden agenda and a past life he's trying to hide.
They're both drawn to local hermit Harry, a Vietnam veteran who's haunted by memories from the war. What ties these lost souls together? Can they solve a long-held family mystery and heal fractures of the heart.
$20
$32.99
---
 The Saddler Boys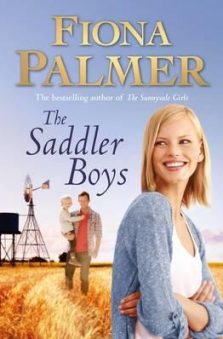 Schoolteacher Natalie has always been a city girl. She has a handsome boyfriend and a family who give her only the best. But she craves her own space, and her own classroom, before settling down into the life she is expected to lead.
When Nat takes up a posting at a tiny school in remote Western Australia, it proves quite the culture shock, but she is soon welcomed by the swarm of inquisitive locals, particularly young student Billy and his intriguing single father, Drew.
As Nat's school comes under threat of closure, and Billy's estranged mother turns up out of the blue, Nat finds herself fighting for the township and battling with her heart. Torn between her life in Perth and the new community that needs her, Nat must risk losing it all to find out what she's really made of – and where she truly belongs.
BUY NOW
$15 $32.99
---
The Sunnyvale Girls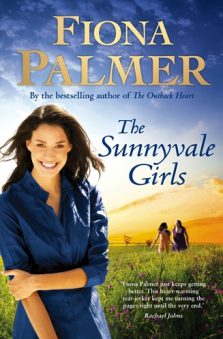 'Fiona Palmer just keeps getting better. This heart-warming tear-jerker kept me turning the pages right until the very end.' Rachael Johns
Three generations of Stewart women share a deep connection to their family farm, but a secret from the past threatens to tear them apart.
Widowed matriarch Maggie remembers a time when the Italian prisoners of war came to work on their land, changing her heart and her home forever. Single mum Toni has been tied to the place for as long as she can recall, although farming was never her dream. And Flick is as passionate about the farm as a young girl could be, despite the limited opportunities for love.
When a letter from 1946 is unearthed in an old cottage on the property, the Sunnyvale girls find themselves on a journey deep into their own hearts and all the way across the world to Italy. Their quest to solve a mystery leads to incredible discoveries about each other, and about themselves.
BUY NOW
$15 $29.99
---
The Outback Heart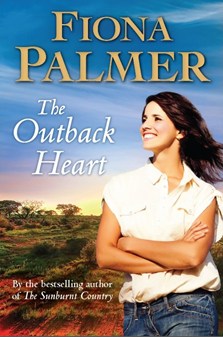 The most heartfelt and moving novel yet from favourite Australian rural romance writer and bestselling author of The Family Farm.
Indianna Wilson is a country girl through and through. She'll do anything she can to save her beloved home town from disappearing off the map – even if she has to die trying. She brings Troy Mitchell to her tiny outback town, with hopes that he can bring a breath of fresh air to the Saints football club and lift the wider farming community. He's just the spark they need in Hyden but it's the fire that he ignites in Indi's heart that takes her by surprise. She knows he's feeling something too – why, then, does he insist on pushing her away? What is it from his dark past that's preventing them from sharing a future? As the town rallies together and their fighting spirit returns, Indi and Troy discover that sometimes life offers up a second chance – you just have to be brave enough to take it.
$15 $29.95
---
The Sunburnt Country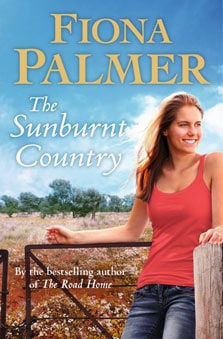 Jonelle Baxter is a young woman in a man's world – a tough, hardworking motor mechanic from an idyllic country family. But lately things in her perfect life have been changing, and her workshop isn't the only local business that's struggling.
Daniel Tyler is new in town, posted from the city to manage the community bank. As he tries to rein in the spiralling debts of Bundara, he uncovers all sorts of personal dramas and challenges. The last thing Jonny and Dan need is an unwanted attraction to each other.
It's going to take more than a good drop of rain to break the drought and to keep this small but very colourful community thriving.
From the bestselling author of The Road Home comes a moving and heartwarming story about love, change and courage – and the beauty that's found in the bush, even in the harshest of times.
$15 $29.99
---
The Road Home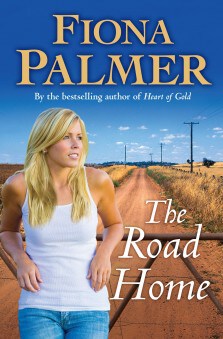 When your life is at a crossroads, how do you find the road home?
Lara Turner has a boyfriend, a nice house in the city and a chance at a big promotion. So when her brother calls asking her to come home, she hesitates. Can she face the memories that inhabit the beloved place of her childhood? And how does she feel with the news it's to be sold? Is she the answer to saving the family farm?
Jack Morgan has memories of his own to contend with. A falling-out with his family and a bitter end to a past relationship have left a big chip on his shoulder. When his best mate's beautiful sister arrives on the scene, he finds himself deeply conflicted.
Lara and Jack have a powerful attraction but are constantly at odds. Will their love of the same land keep them apart, or grow into a love of a different kind?
From the bestselling author of The Family Farm and Heart of Gold comes a heartwarming novel about finding your true place in the world, and the healing power of the land.
$15 $29.99
---
Heart of Gold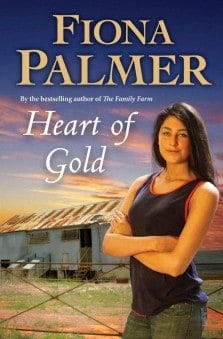 CJ Wishart is a hardworking country girl with a heart of gold but a life that can be tough. Her job as a wool classer is back-breaking, her family life is a disaster and, after a string of dating debacles, she's put men in the too-hard basket.
When strong, handsome Lindsay arrives on the scene as their new shearer, CJ can't help but take notice. They have an undeniable spark, but can she handle the complications and potential heart-break of falling in love?
With help from her best friend and an endearing old farmer, CJ learns that when you stay true to yourself and open your heart, anything is possible.
$15 $29.99
---
The Family Farm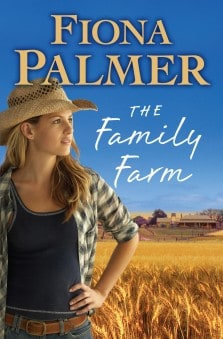 Isabelle Simpson longs to take over the family farm, but her ailing father is locked in a tragedy of the past and won't give her the chance she deserves. The stand-off between them threatens to tear the family apart.
Izzy decides to break free and make a new start for herself — even though that means leaving the handsome Will Timmins and all her mixed emotions about him behind.
But when hardship falls on the farm again, Izzy returns with an even greater determination to resolve the family feud. As she gathers with her friends in the close community under the shade of the gum-tree tavern, confessions are made, long-held secrets are revealed and hearts are set free.
Set under the blazing blue skies and in the golden wheatfields of Western Australia, this is a colourful story of family life on the land, and a heartwarming romance about finding true love and following your dreams.
$10 $29.99
---
---